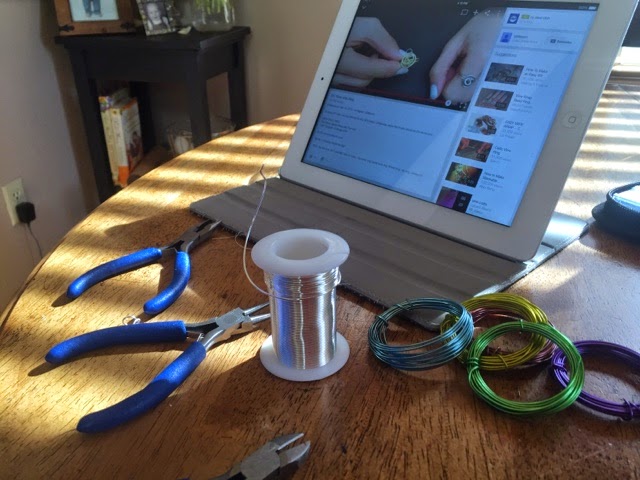 Wire Crafting With Kids
One of the first tutorials to pop up was a ring. This was my daughter's first attempt.
I love it! She loved it so much she hasn't taken it off since she made it.
Here are a few product suggestions to get you started, if you are new to wire crafting.
I have a Pinterest board set up for wire crafting now.
I certainly don't have the patience for some of the amazing tutorials I have seen online, but there were several things that might be fun to try. I'm most excited to introduce this as a medium for demonstrating learning in our nature provocations in the classroom. (Ok, that just confirmed that my teacher-brain is always running!)
Happy wire crafting!