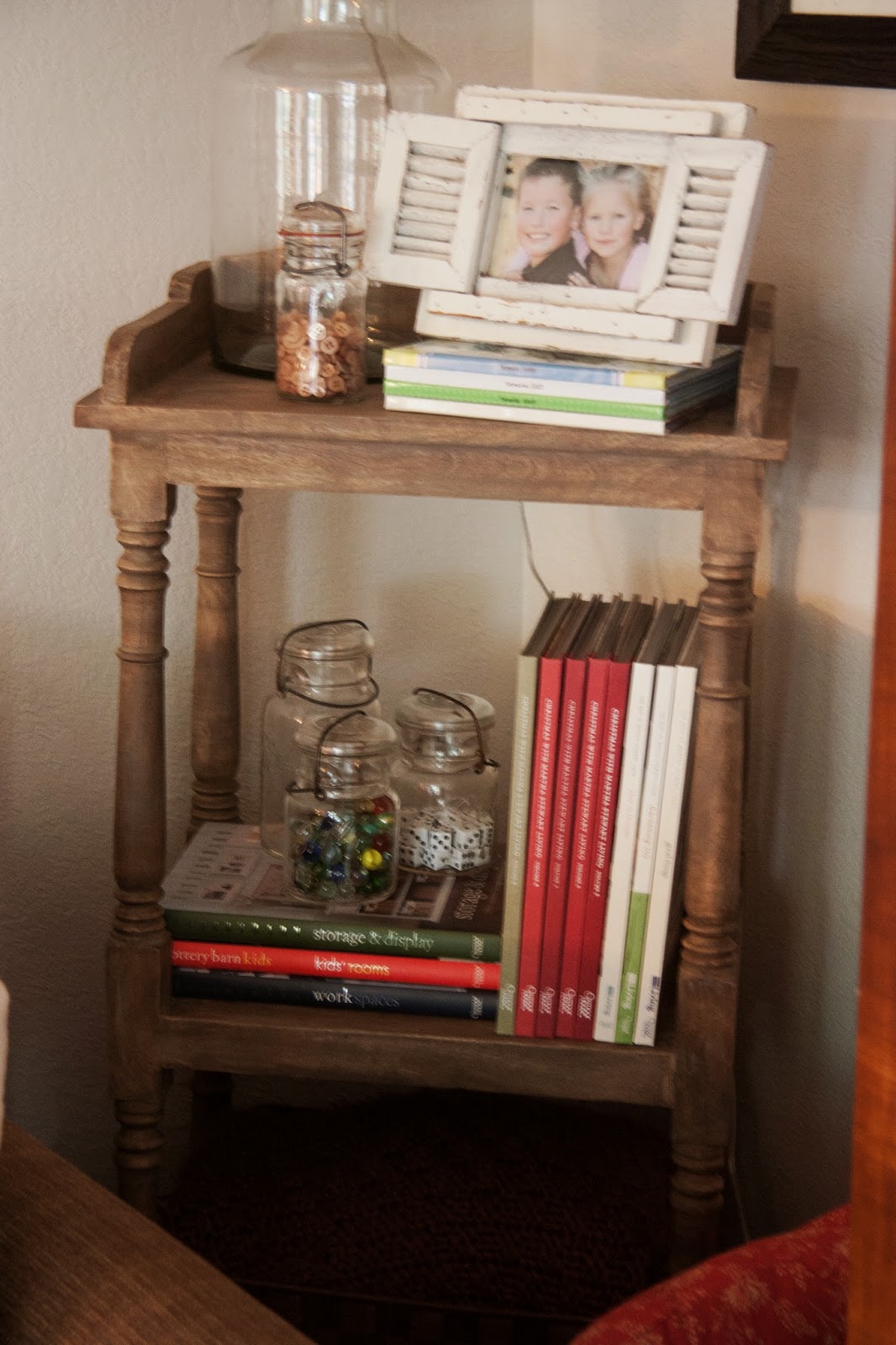 A New Shelf
A few months ago my son tossed a kitchen towel toward the couch and inadvertently broke a table in the family room. For the record, the table was on its last leg anyway… literally. I bought the little table for $8.00 at Goodwill and used it as an outdoor table. When the weather turned rainy, I brought it into the house but didn't really know where to put it. My daughter liked the way the table top spun and played with it a bit too much, leading to cracking. I propped it in the corner and tried to make it pretty, while telling the kids to not put anything on the table because I had it balanced just right.
Onto the story about how a kitchen towel broke the table:
We had laundry waiting to be folded on the couch, including a few kitchen towels. My son tossed a towel over to the couch and it hit the little lamp on the coffee table. When the lamp moved, the table became off balanced causing it to fall, which then pulled the cords for the other lamps nearby and knocked those lamps off our taller shelves too.
Now that you know the story of How a Kitchen Towel Broke My Table, I can show you my pretty new shelf in the corner of my family room.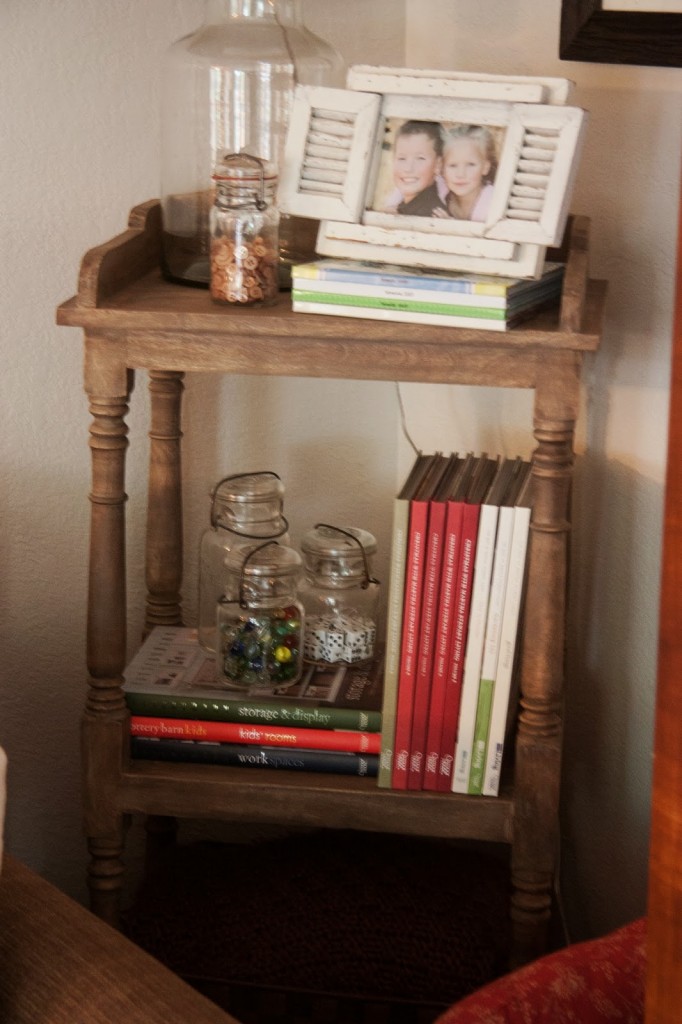 I looked all over the place for a medium sized table that had additional storage. I was really looking for things like industrial carts that had a rustic feel, but all of those were too expensive. A couple nights ago, we were at TJMaxx, killing a little time before a movie, and I spotted this little shelf. It was just what I was looking for. I wanted something a little taller, so I'd get better lighting from my lamp in the corner. I also wanted something wood-toned but not matchy-matchy pieces.
I really wanted a place to store more "stuff" in my family room. This shelf has room for a basket and blanket at the bottom, books and pretty jars, a few picture albums, a picture, and my new lamp that I bought with my birthday money.
I'm liking my pretty new corner in the family room! It looks like it belongs there.
Happy decorating!