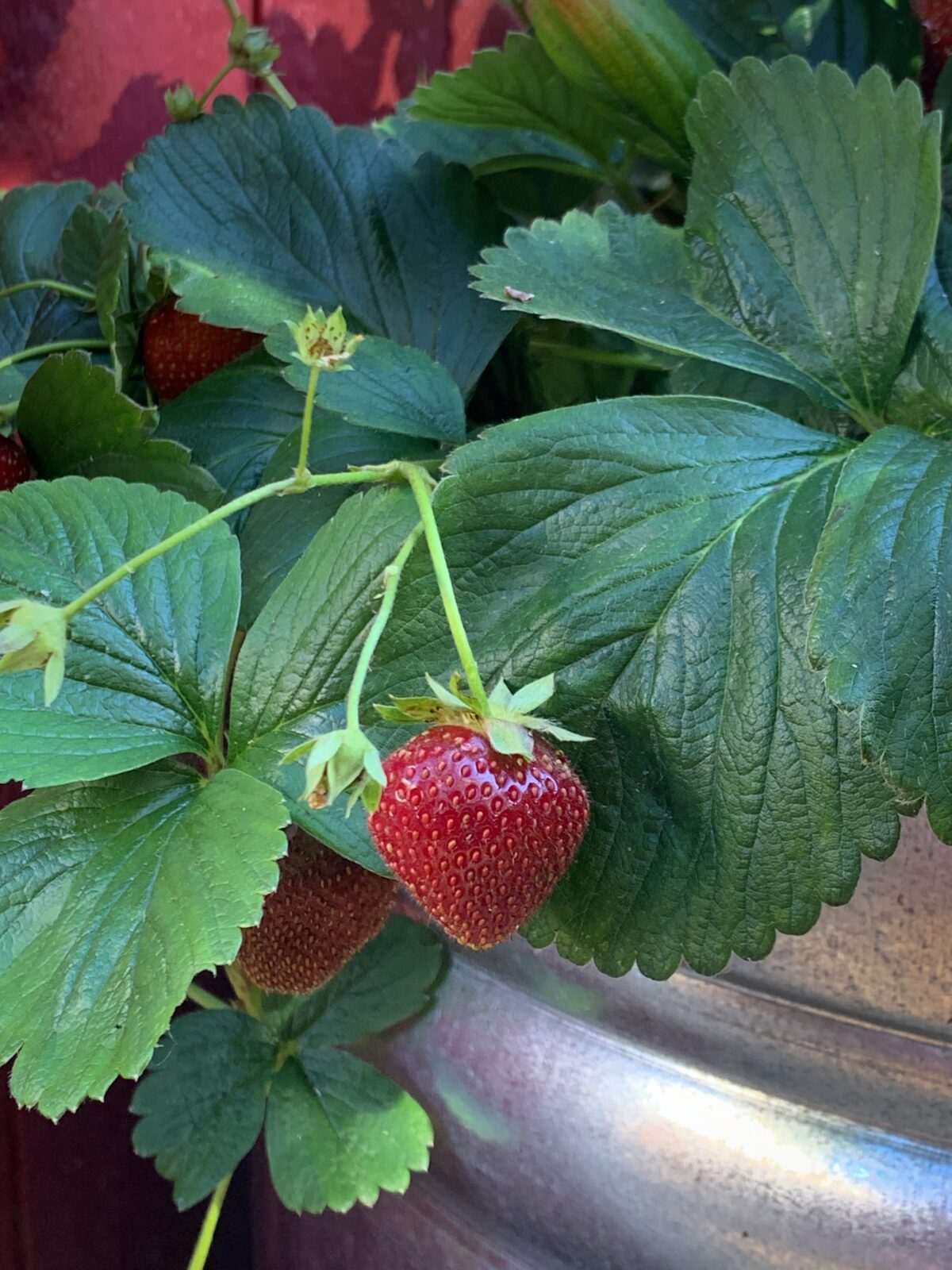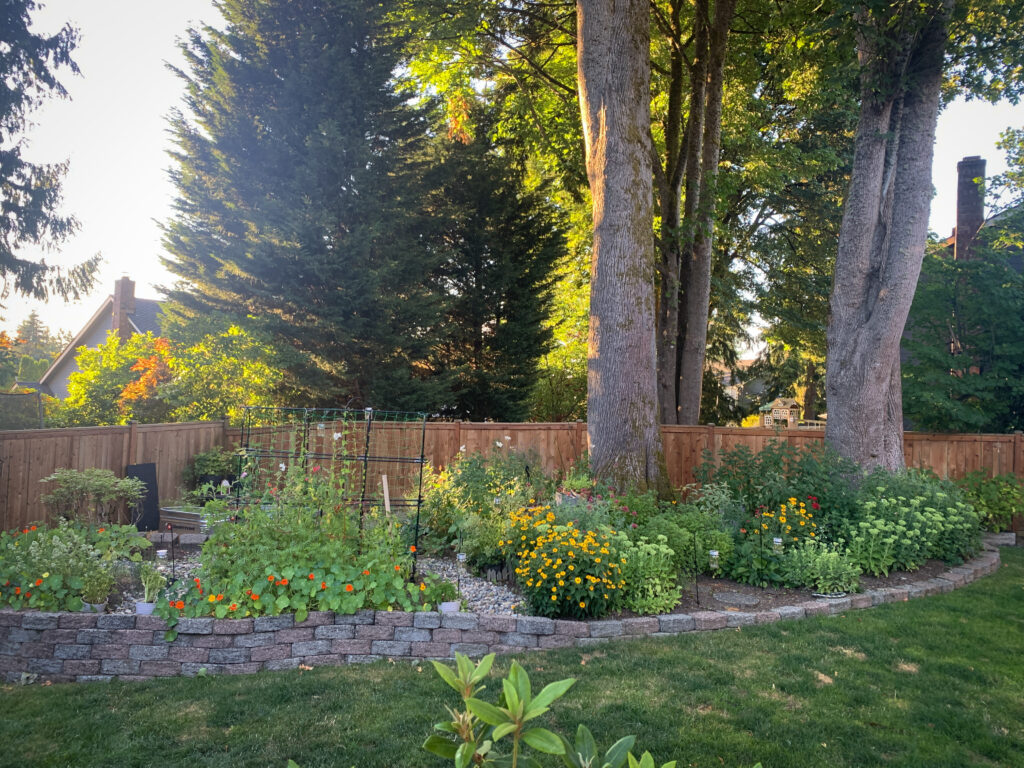 The Pacific Northwest garden can be a challenge sometimes. We tend to get a lot of rain in the spring and early summer. Hello… we are known for that in the Seattle area! But, this summer has been a garden dream come true for Pacific Northwest gardeners! It hasn't been too hot, but we've had a lot of sun!
When we first moved into our house, almost 20 years ago, There were two big maple trees and this brick "roundy-round" as I call it. There was nothing in it, but it was the sunniest part of the yard. I decided that half of this area would be perennials that were well known to be good in Pacific Northwest gardens. The other half would be our veggies and herbs. As the trees have gotten taller, over the years, this area has gotten a bit shady. I've had to get creative with planters, placed around the yard.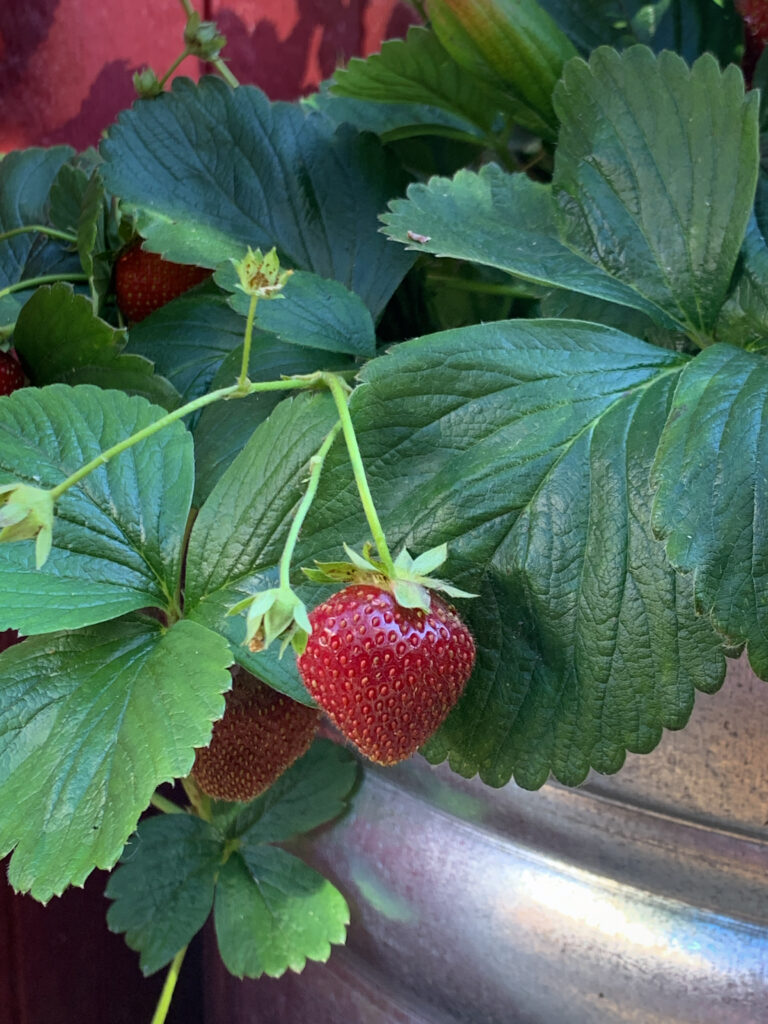 I've recently added two raised bins, just for strawberries. I was searching for 2 different varieties of berries that grow well in the Pacific Northwest garden and discovered Ozark and typical Juneberring. They are both amazing. There is nothing like a berry that is red all the way through, as they are meant to be. I don't grow enough to make jam. I still have to buy flats from the local farmer's markets, but I get enough to snack on.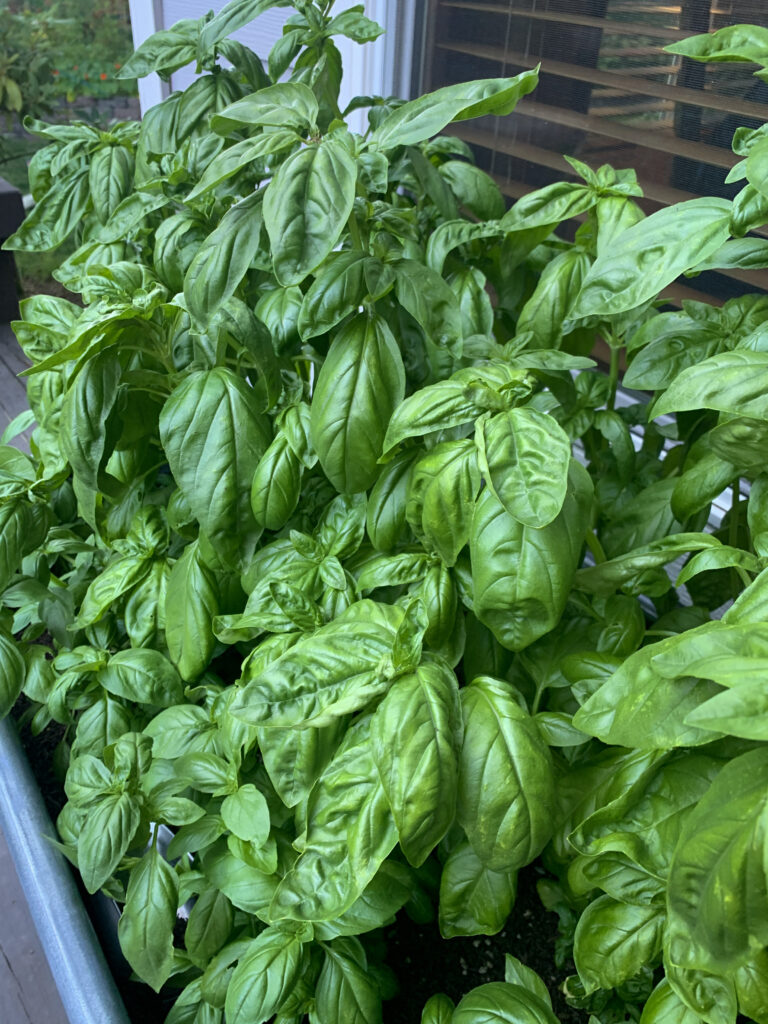 Basil is my absolute favorite herb, but it does not like our wet Pacific Northwest gardens. I ALWAYS plant it too soon. Then, it rots and withers away, forcing me to replant. Once the warm and dry weather sets in, my basil always does great. I devote another raised bin just to basil. I make my own pesto and we use basil in a lot of dinner recipes.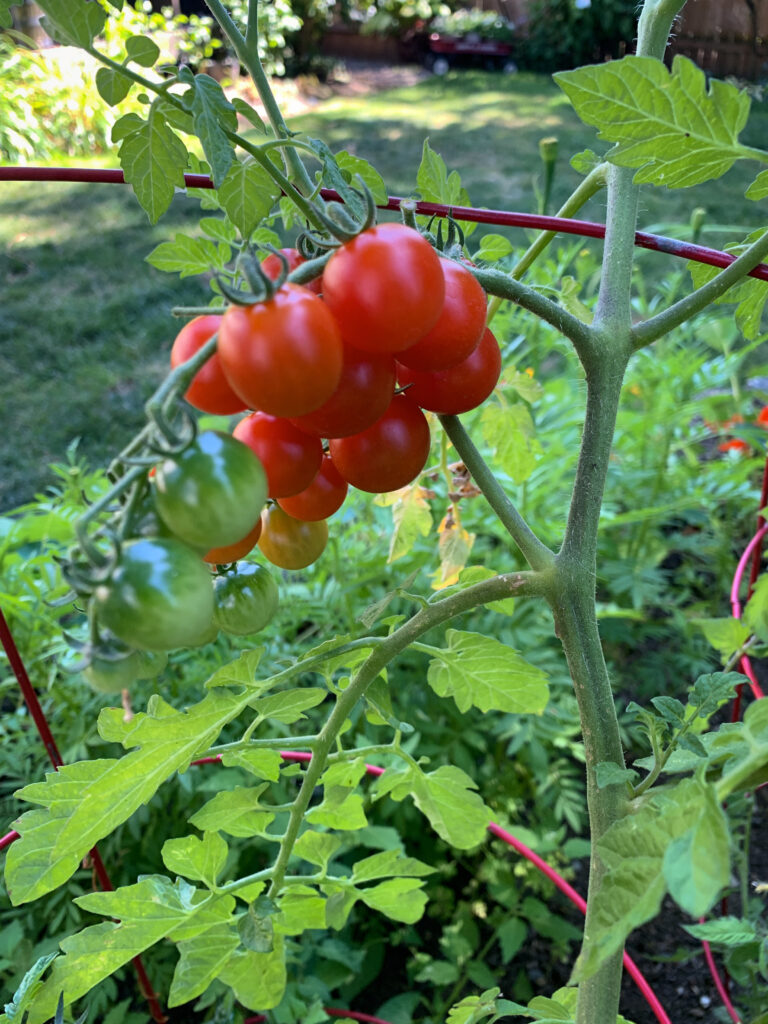 Is there anything that goes better with basil than tomatoes? I think not! Honestly, I only have three tomato plants each year, so I grow enough tomatoes to eat while I'm out watering. Once in a while, I might share with my family, but I don't think any of them love tomatoes as much as I do anyway.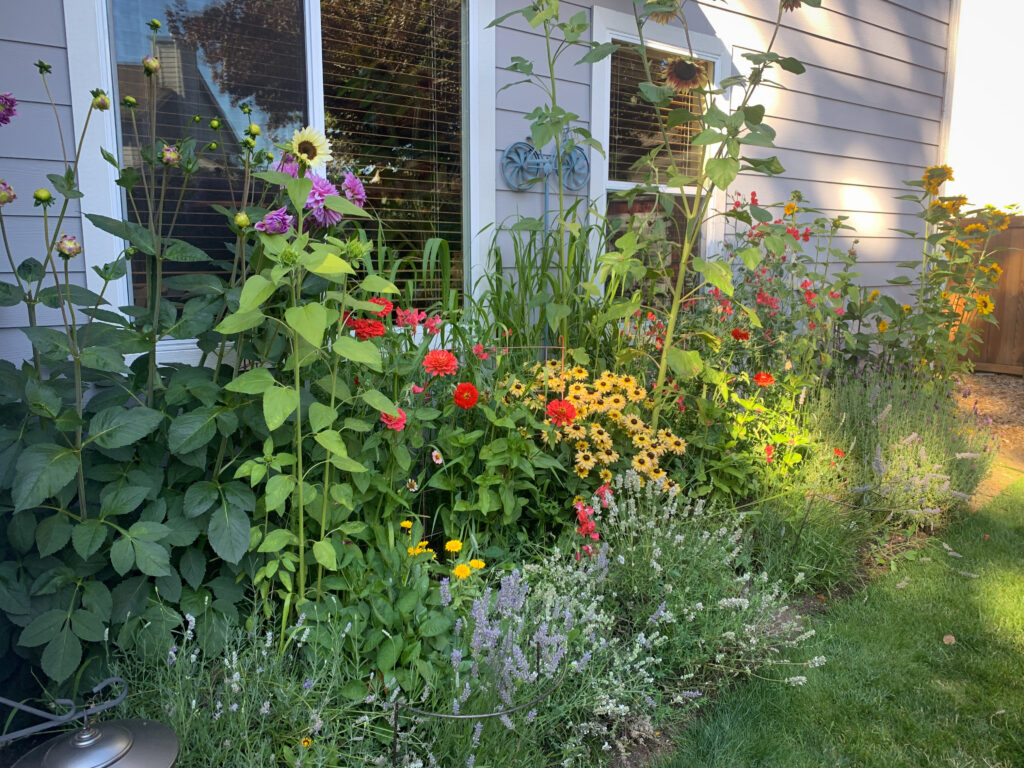 There are lots of other areas around my yard that come to life in the summer. This area used to be shaded by the neighbors trees, but they recently had them removed, making for a great flower cutting garden!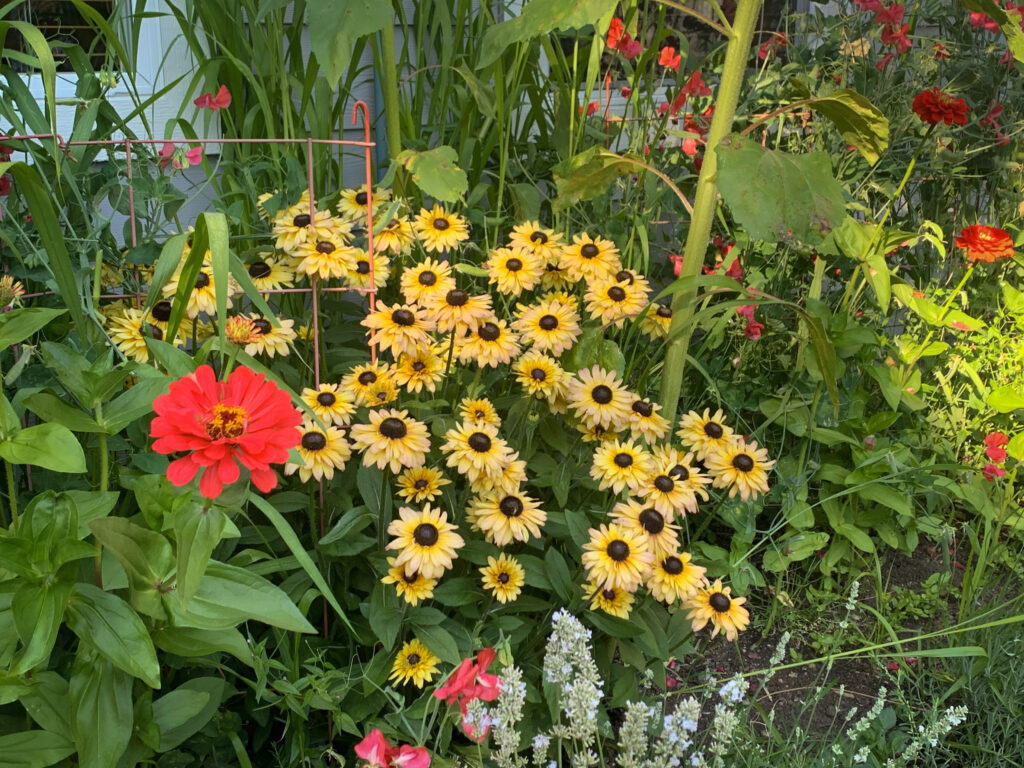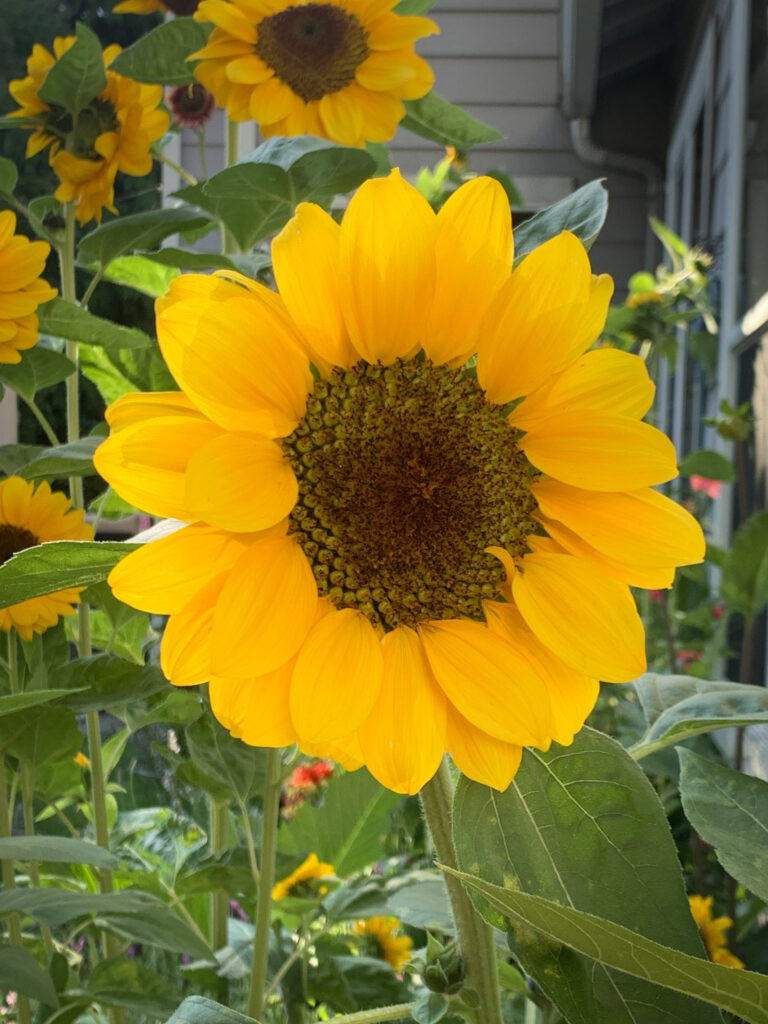 I'm not sure why the hydrangeas in my backyard are slow to bloom this year, but they are finally starting. I just counted and I have 15 hydrangea plants in my front and backyards. I guess I'm pretty fond of them!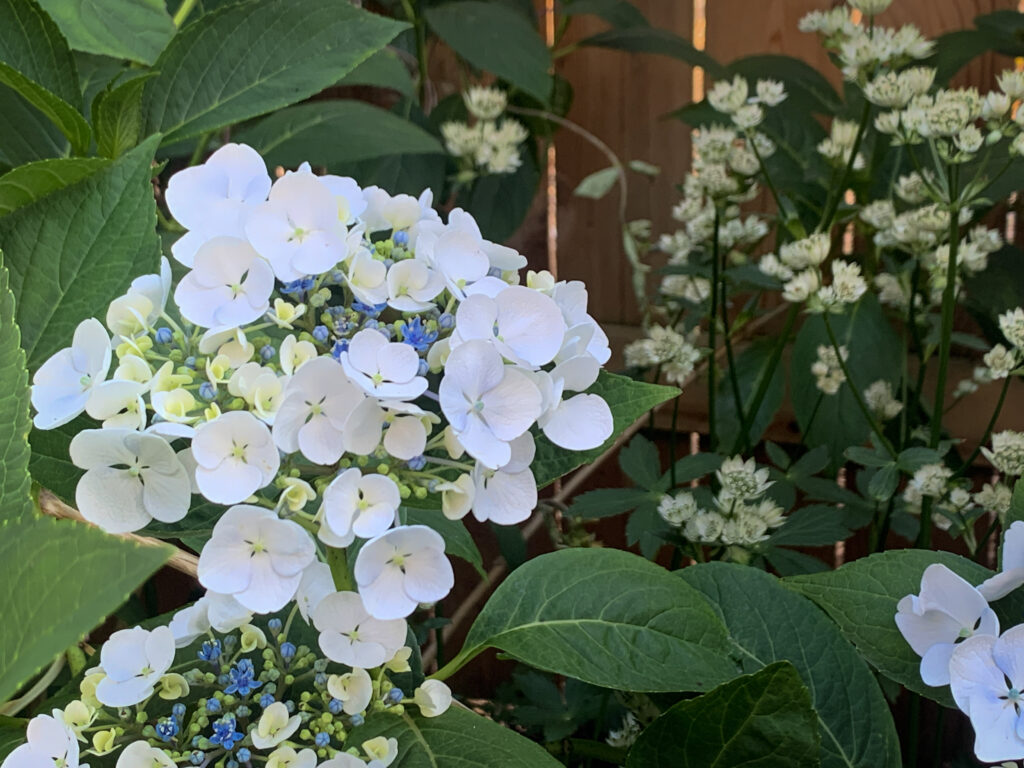 Happy Pacific Northwest gardening!