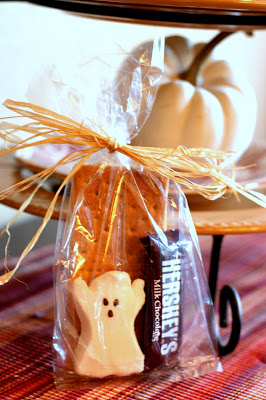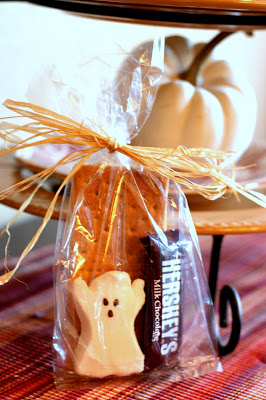 I can't take credit for these cute little treat bags. I found the idea on Pinterest!
(Are you pinning yet? It's so addicting!)
I bought the last two packages of ghost Peeps at the store last night. My daughter and I put these little bags together to give to her soccer friends today. Such a clever idea and the kids loved them!
Happy Saturday!