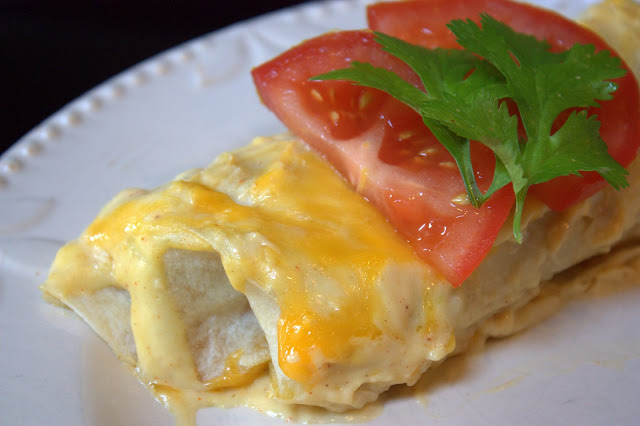 Chicken Enchiladas and Salad with Ranch Dressing
A few weeks ago I shared my thoughts of cooking for my family. I wrote:
"If you've read my blog for any amount of time, you know that I love to spend time in my kitchen. I've always felt like food is a gift I can give to my family. It makes me so happy to cook a yummy meal, from scratch, and feed my family. It's the way I grew up and I hope my kids will enjoy cooking meals for their own families some day."
Big old home cooked meals have always been a family tradition that my hubby and I both enjoyed growing up. I don't remember eating many things from a box, or eating prepackaged meals as a kid. We ordered our meat from the butcher, grew veggies in our garden, and the milk man delivered milk to our doorstep. (Boy, that makes it sound like I grew up in the olden days! I'm really quite young!) We ate fruit that my mom canned herself and I never knew that people did things differently. As a mom, I strive to do those things for my family. I want to know where the food for my family comes from. I want to prepare it from scratch and keep out all that artificial stuff that comes in a box. It tough! I can't say I meet this goal all of the time, but it helps that I enjoy cooking, baking, and spending time in the kitchen.
A few weeks ago I shared a meal I prepared for the family and I promised I'd post the recipes. So, here you go!
First up, chicken enchilada. This is something my mother-in-law and sister-in-law make and it has become a staple at our house.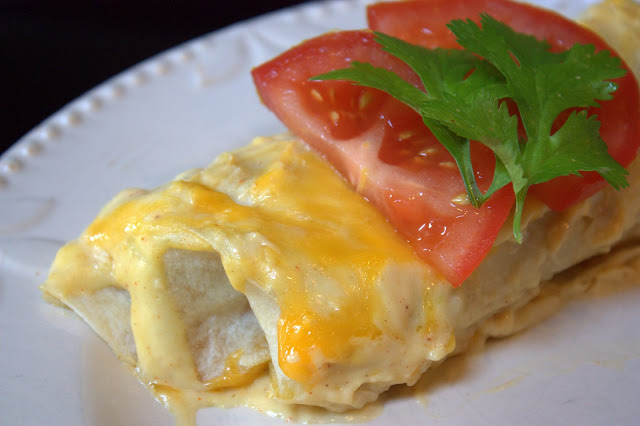 I usually start by putting a few chicken breasts in the crockpot with some taco seasoning (Yes, I buy the package even though I just said I try not to buy prepackaged stuff.). I let that cook all day and by late afternoon, I'm ready to assemble the enchiladas.
Combine 1 cup sour cream with one can of Cream of Chicken Soup.
Add a package of taco seasoning to the creamy mixture.
Lay out a tortilla shell.
Spread a little of the creamy mixture on the tortilla.
Add cheese and chicken.
Roll it up and put it in the (greased) pan.
Think of it like a taco and build it like that.
You can decide how much meat, cheese, and sour cream you usually like.
Once you've used all of the meat, lay the enchilada in the pan and smear (that's a technical term) the rest of the creamy sauce over the top. Top with cheese and bake for 30 minutes at 350.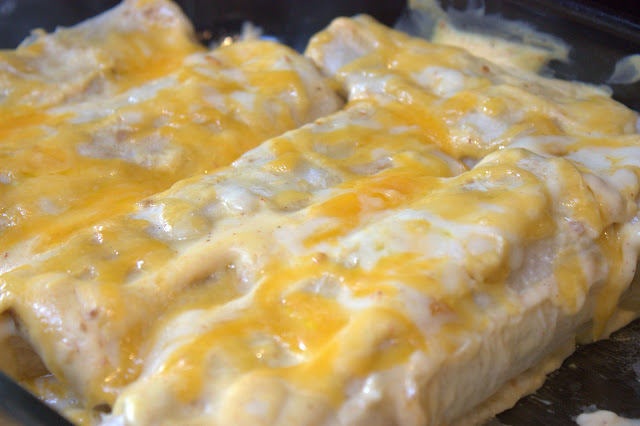 I guarantee this is a family favorite in the making.

I tried a new recipe for homemade ranch dressing.
The kids thought it was a little strong, but I LOVED it.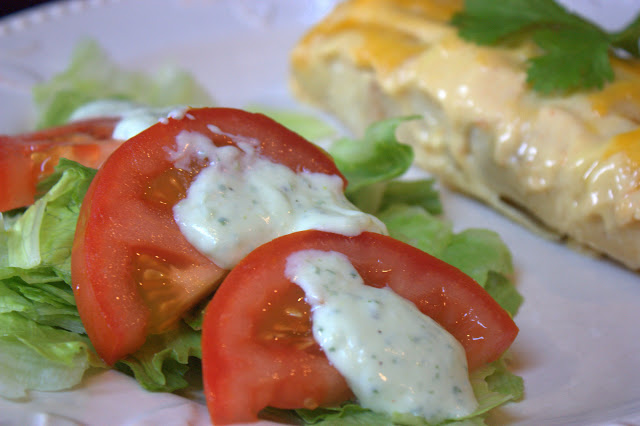 3 scallions, white and green parts, chopped
1/2 cup chopped fresh basil leaves, lightly packed OR a few tablespoons of chopped dill
2 tablespoons freshly squeezed lemon juice
1/2 tablespoon Dijon mustard
1 tablespoon olive oil
1 garlic clove, chopped
2 teaspoons salt
1 cup light sour cream
1/2 cup buttermilk
I started by putting the herbs, garlic, and scallions in the food processor. I gradually added the other ingredients, and that's it! So simple! This recipe doesn't last quite as long as bottled salad dressing from the store. It only lasts as long as the expiration date of the milk and sour cream. I'm fine with that, since I know there aren't as many preservatives.
One of the things I've loved about blogging has been people telling me that they tried something for the first time, after reading about it on my blog. If you try these recipes, I'd love to hear how you like them! (Ok, don't tell me if you didn't really like them. Just pretend you liked them. It's the nice thing to do, right?)
Happy cooking!