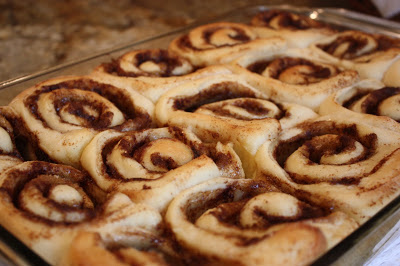 Cinnamon Rolls, A Family Tradition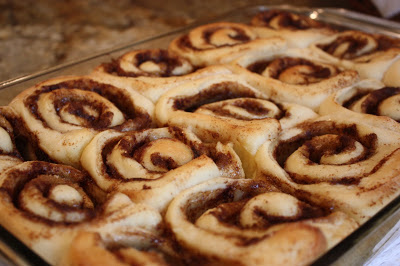 Not long ago I shared about our family tradition of getting together to celebrate birthdays. My extended family gathers about once a month, sometimes every other month, to enjoy appetizers, a meal, way too many desserts, kid play time, adult conversation time, and cinnamon rolls.
My grandma (we call her Nanie) started making cinnamon rolls for our dinner parties as far back as I can remember.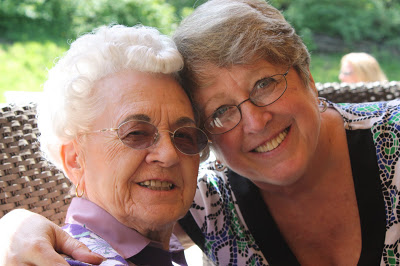 Here's my grandma and my mom at our party last week.
I know cinnamon rolls are traditionally a breakfast or brunch item, but they have always been part of every family celebration in my family. I have fond memories of watching my grandma roll out the dough. She always let me scoop up the cinnamon and brown sugar crumbs off of the cutting board when she was done. I remember my Nanie teaching me to make her cinnamon roll recipe just after I was married. They weren't as hard to make as I thought, but mine just never turned out quite as good as hers. I would guess my grandma had made those rolls about 300 times over the past 30 years. Yep, 10 parties a year for 30 years or more.
Now that Nanie is 92 and living in assisted living, she isn't able to make her rolls any more. My mom and I are really the only people in the family who truly enjoy baking. (Well, except for the Ellensburg folks, but we just have them bring chips and pop since they have to cross the mountains.) So, it's up to us to carry on this family tradition.
I've tried making my grandma's recipe many times, but since I just can't live up to these standards I've decided to branch out and try a new recipe. Believe me, my family is full of cinnamon roll experts. They critique the size, gooeyness, amount of cinnamon versus brown sugar, and even the frosting. (My mom tried to switch to canned frosting one time. BIG mistake… BIG MISTAKE!!!) You should hear the wrath of the family when the rolls fail to rise, or you didn't make a double batch and they are starting to run out.
So, let's get to it. Cinnamon rolls are really not as hard as they look. I have to admit. I cheat. Nanie did not have the luxury of throwing the ingredients into the bread machine to make her dough, but I couldn't live without my bread machines.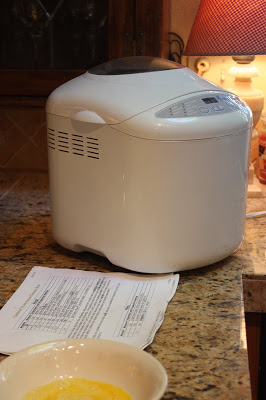 I have two bread makers and they both have a DOUGH CYCLE. That's very important because the machine only does the work of making the dough.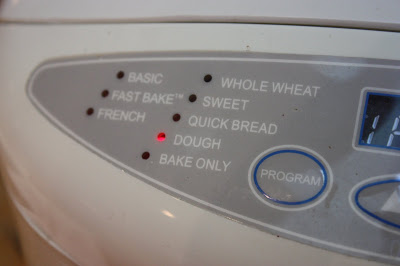 I cannot take credit for this recipe. I found it online many years ago. Now the website is called The Fresh Loaf. I can't wait to explore it a little more. Click here to find the recipe. It suggested using a bread machine for the dough and I decided to give it a try. It was so easy and the recipe is fantastic!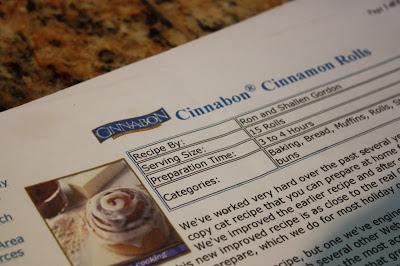 Yep, it's a Cinnabon knock off recipe.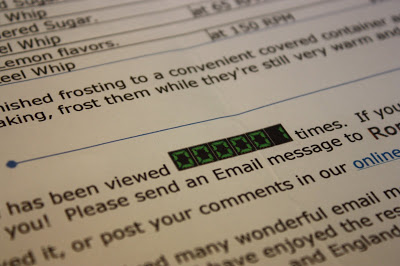 When I printed it out many years ago, the hit counter said I was the first view, but who knows.
I always use this yeast. I buy the big jar because I bake a lot, but it also comes in little packets.

You just follow the directions and throw everything into the bread maker.

At that point, you walk away. When you come back, your dough will magically be ready to turn into rolls. It really is as simple as that. (Just remember to use warm ingredients because warmth activates the yeast.)
Now for the fun part. Roll out the dough on a cutting board.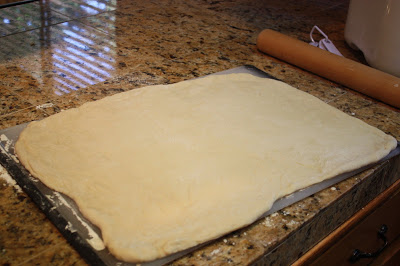 Add the margarine.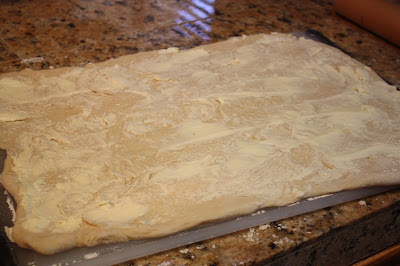 Add the cinnamon and brown sugar. The recipe calls for a specific type of cinnamon, but I don't have it. The generic Safeway cinnamon has always worked just fine for me.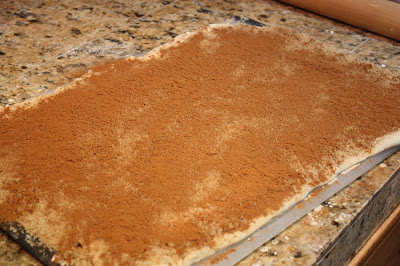 Roll it up.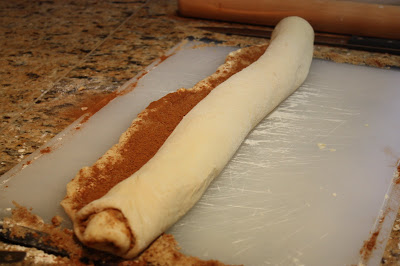 Slice it. This is the point where my son yells, "Wait! I want to come listen to you slice them! I love that sound." Is that not the cutest thing??? Here's my big sports loving nine year old who just loves to be part of the baking experience. I told him that the sound of the rolls slicing will always be something he remembers and looks back on.

Place them in a pan to rise.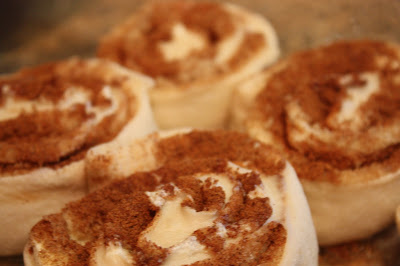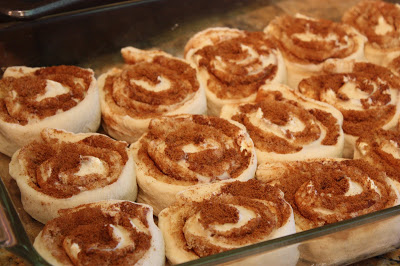 Don't forget to let the kids nibble the cinnamon and sugar leftovers.

Fresh out of the pan, ready for frosting.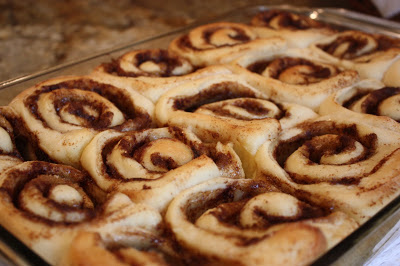 Sorry, I forgot to take a picture of the frosted rolls. The minute you get the frosting on, it's all over… they disappear faster than you can get them out.
Enjoy!
Check out these parties I like to link up to.