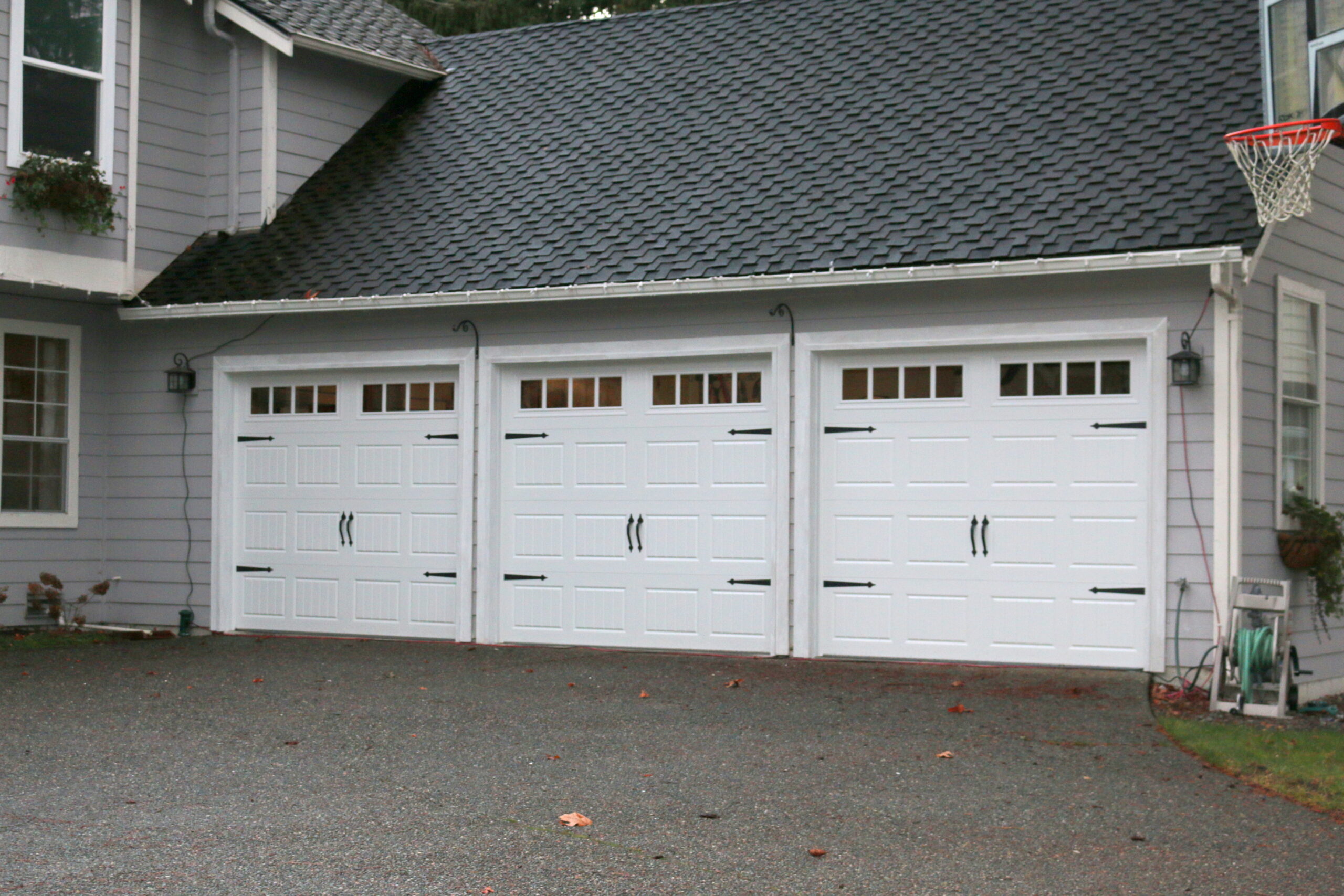 New Garage Doors
They're here! They're here!  My new garage doors are here!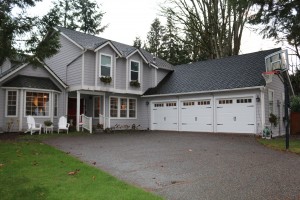 The old doors were in pretty sorry shape.  They were chipped and cracking beyond repair.  They corners of the garage doors had funny angles that made the house look very 90's too.  The picture below doesn't look too horrible, but that's because it was taken in the Summer and everything looks pretty with hanging baskets and flowers.  Trust me, the garage doors were past their prime.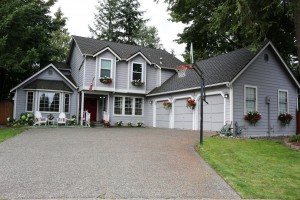 The new doors were done by Premium Garage Doors and I couldn't be happier.  We had the funny notches on the house cut out so the door corners are now at 90 degree angles.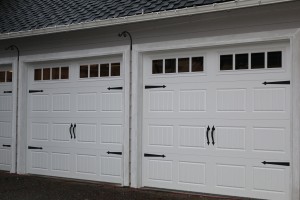 Fun hardware was on my "must have" list.  I love it!  They had the option of magnetic hardware, so you didn't have to put it permanently on the doors.  I opted for the permanent version because I was afraid my family would mess with me and change the hardware around, just to bug me.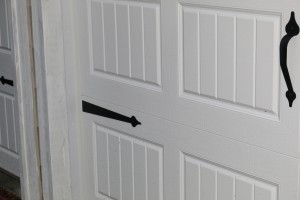 We still need to paint the trim on the house, but the exterior is looking pretty good!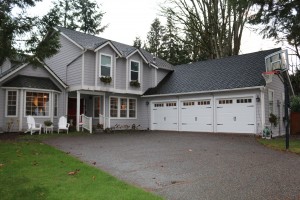 It's garage door happiness, Friends!