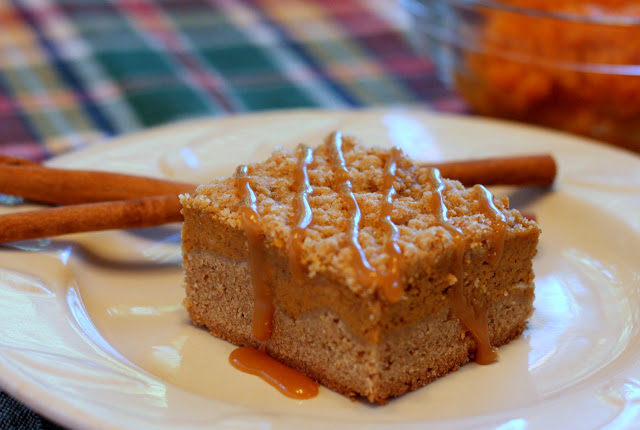 Pumpkin Pie Bars
Doesn't this look like the yummiest treat ever? You can practically taste the cinnamon, caramel, pumpkiny goodness, can't you?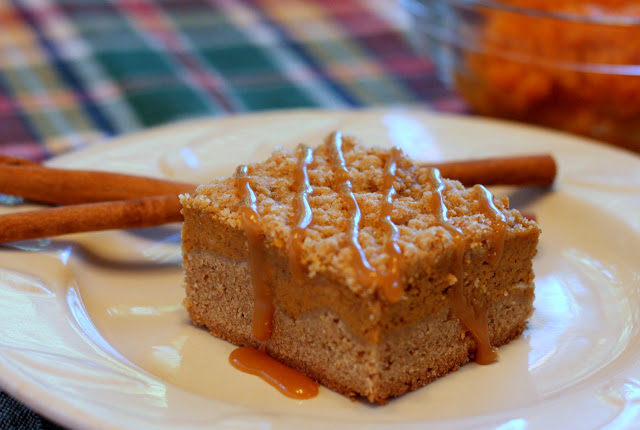 Well, looks can be deceiving.
Sadly, these pumpkin pie bars were HORRIBLE! I found the recipe on Pinterest. (I won't tell you where, because I don't want to embarrass the author of the original recipe.) It sounded good. Anything made with brown sugar, sweetened condensed milk, cinnamon, and pumpkin can't be all that bad, right? Here's the honest truth; my kids and hubby took a bite and actually spit it out. It was that bad. The whole 9×13 pan went into the garbage.
So, friends, we making lemons into lemonade pumpkins into pumpkin pie. Instead of focusing on the horrible dessert, we're going to focus on the food photography.
The picture on the left is straight out of the camera. The picture on the right shows what it looks like after a pit of editing.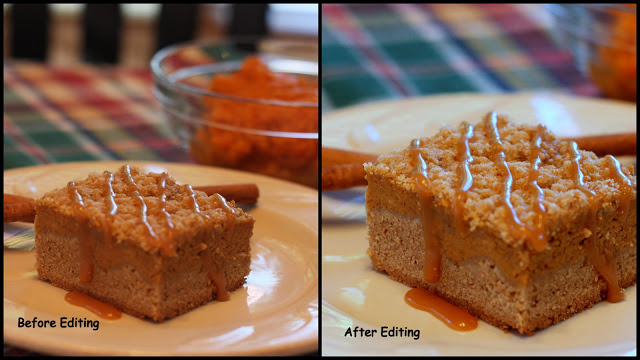 Here's what I did:
I increased the fill light, highlights, and shadows. Then (because I still can't figure out the whole "white balance" thing, when it comes to food photography) I cooled down the photo by taking some of the yellow out. Yellow food never looks appetizing, so by taking out some of the yellow, it gives it a more true color. One of these days I'll figure out which white balance setting works best for indoor food photography. I also cropped the picture to get a little closer in. When I cropped, I tried to keep the rule of thirds in mind, but by putting it into a photo collage, like the one above, it kind of cropped more off and doesn't look quite the same.
So, there you have it. It was a pumpkin pie bar fail, but a fun food photo shoot.
Happy Monday!