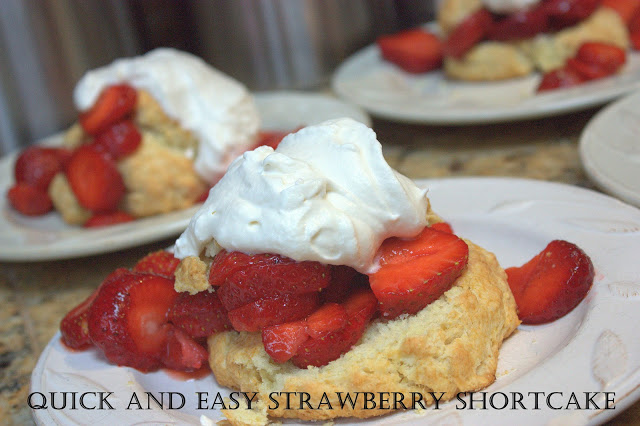 Quick and Easy Strawberry Shortcake
Technically, I shouldn't be eating strawberries because of my kidney issues. But, it's strawberry season, friends! I can't live without my fresh berries. I haven't made my big trip up to Biringer Farms yet. That's on next week's To Do list. But, I did run across these local berries at Central Market the other day. I couldn't resist.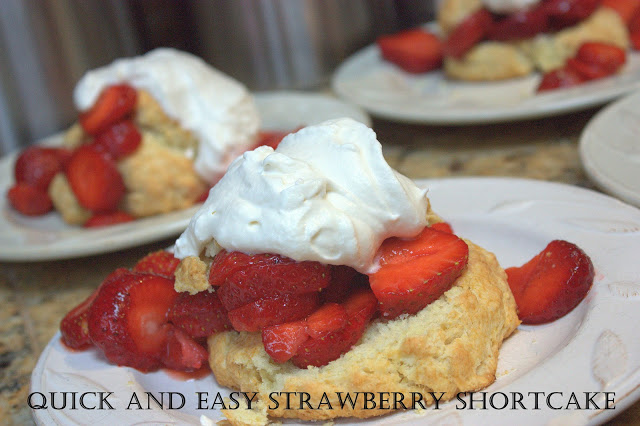 I whipped up some shortcakes using the following recipe.
Ingredients
2 cups all-purpose flour
3 tablespoons sugar
1 tablespoon baking powder
1/2 teaspoon salt
4 tablespoons cold salted butter, cut into small pieces
1/3 cup heavy whipping cream
1egg
Directions
Preheat the oven to 375 and line a baking sheet with Silpat baking mat.
Whisk together the flour, 2 tablespoons sugar, 1 Tablespoon baking powder, and 1/2 teaspoon salt. Add the butter and work into the flour, using your a pastry cutter.
Add cream and egg to the dry mixture and stir with a fork. Drop 6 mounds onto the baking sheet. You can roll and use a biscuit cutter, if you prefer. I like a more rustic looking shortcake. Bake until golden brown, about 20-25 minutes.
Slice the shortcakes in half. Put some sliced berries inside and on top. Top with fresh whipped cream. (I used my new Cuisinart hand blender, with whisk attachment, to whip up the cream.)
As I was taking pictures of my beautiful shortcakes for this blog post, I realized that I was shoving all of my kitchen mess out of the way, so you'd just see all of the berry yumminess.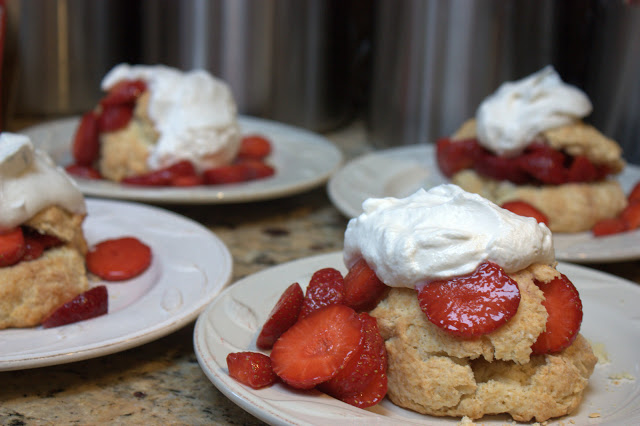 They looked so pretty, but then I looked around my kitchen. We had just finished dinner. I had made lemon garlic chicken and lemon garlic salmon, Rice A Roni (my daughter's new favorite side dish), steamed broccoli, and homemade bread. Just so you all don't think I have this perfect little tidy kitchen at all times, I thought I'd share these pictures.