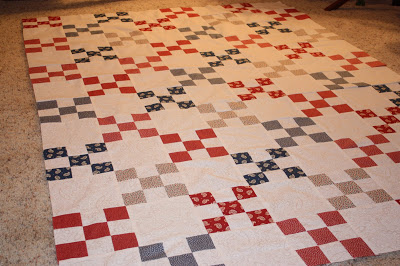 Quilt Progress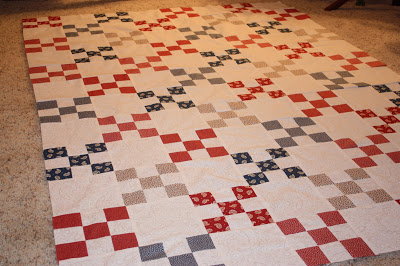 Two weeks ago the quilt in the picture above was just a pile of scraps. I must have bought this fabric a while back and then forgotten about it. I had already cut the fabric into strips, so I had to guess which quilt pattern I was thinking of using.
I needed a new project and this one just fell into my lap.
After sewing the blocks, I assembled them into strips.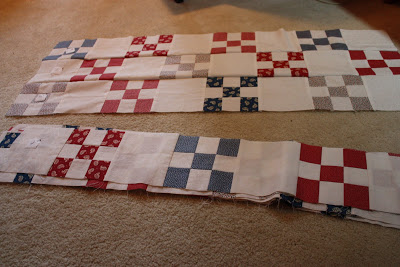 I numbered the strips so I'd remember how to put the puzzle back together.

The quilt top is now finished. I'll probably wait until fall to do the actual quilting. It gets a little warm when you're sewing with a blanket on your lap.