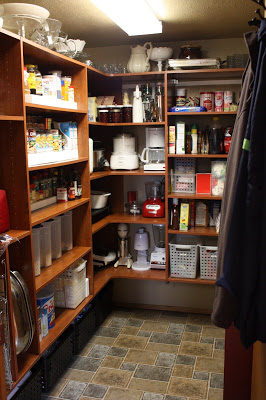 Reorganizing the Pantry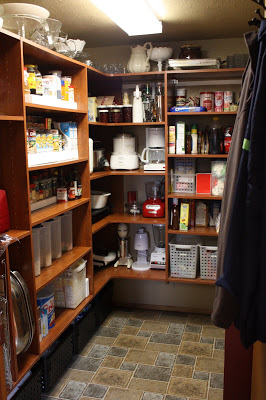 Oh, the pantry! I have a love/hate relationship with my pantry. I LOVE the size. I LOVE the shelves we had installed. I LOVE my new floor. I LOVE the labeled bins. But, oh, how I hate cleaning it out every week or two.
Today I tackled the mess in the pantry. I think my kids mess up the spices and then time me to see how long it takes until I have them alphabetized again. There were a few science experiments in there. You know… the last piece of pita bread that no one knew was there.
On the plus side, my project of the day was completely free and it's so nice to be organized.
Let the Spring Break projects begin!!!!
Here are a few linky parties I like to participate in:
https://homeiswheremystorybegins.net/linky-parties-i-like-to-participate-in/