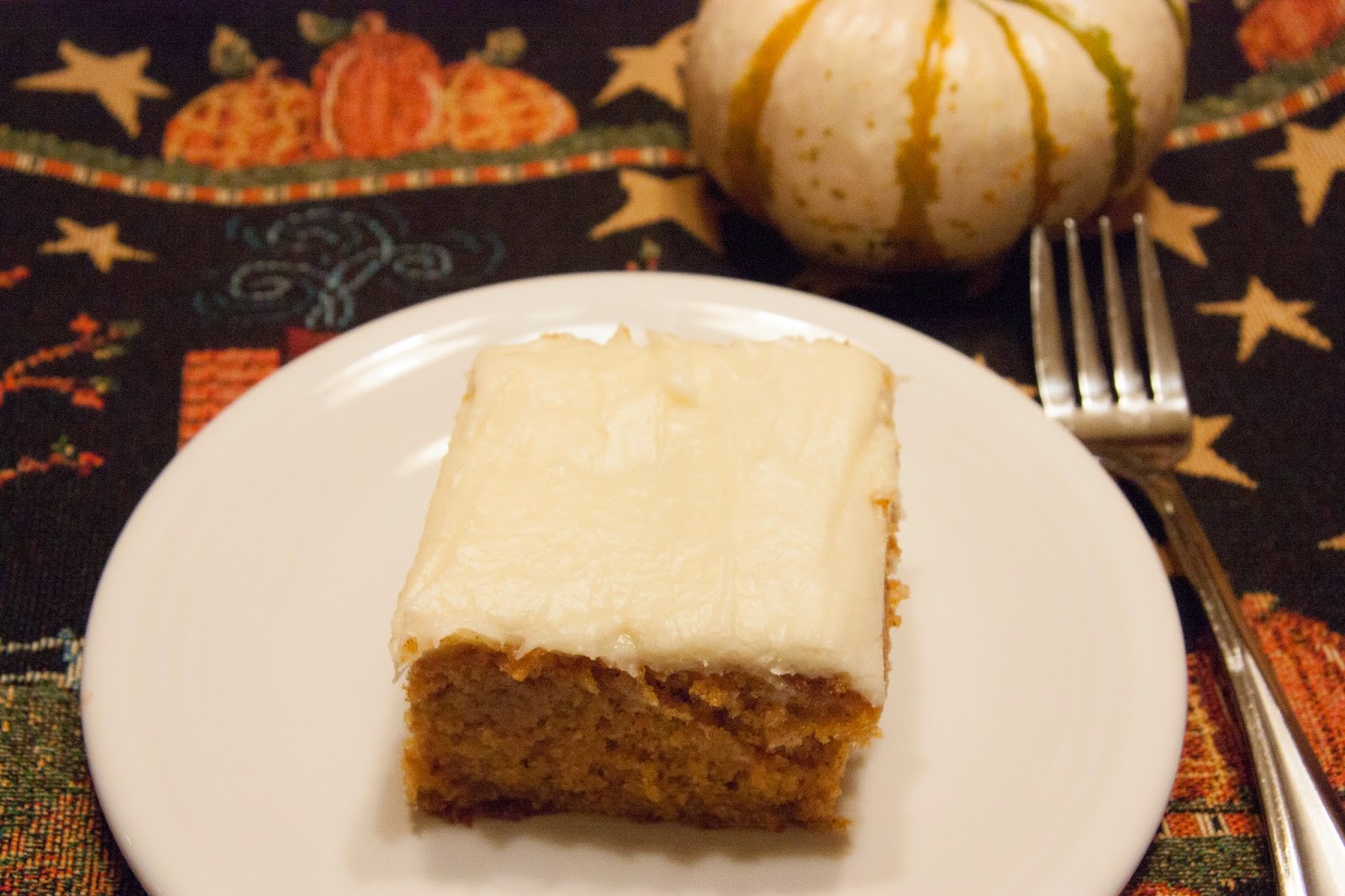 Sally Blake's Pumpkin Cake
Dear Sally Blake,
I've never met you before but I eat your pumpkin cake every year. Somewhere along the road of life, you met my sister, fed her some of your yummy pumpkin cake, and she wrote down the recipe. Eventually, I tried that pumpkin cake and thought it was worth adding to my recipe book.
Sally, I made your pumpkin cake for my family last week, like I do every year at about this time, and they fell in love all over again. They tell me I should make it more often, even when it's not pumpkin season. They tell me it's the best treat I could make on cold fall evening.
Thanks, Sally Blake, wherever you are.
Happy Fall,
Becca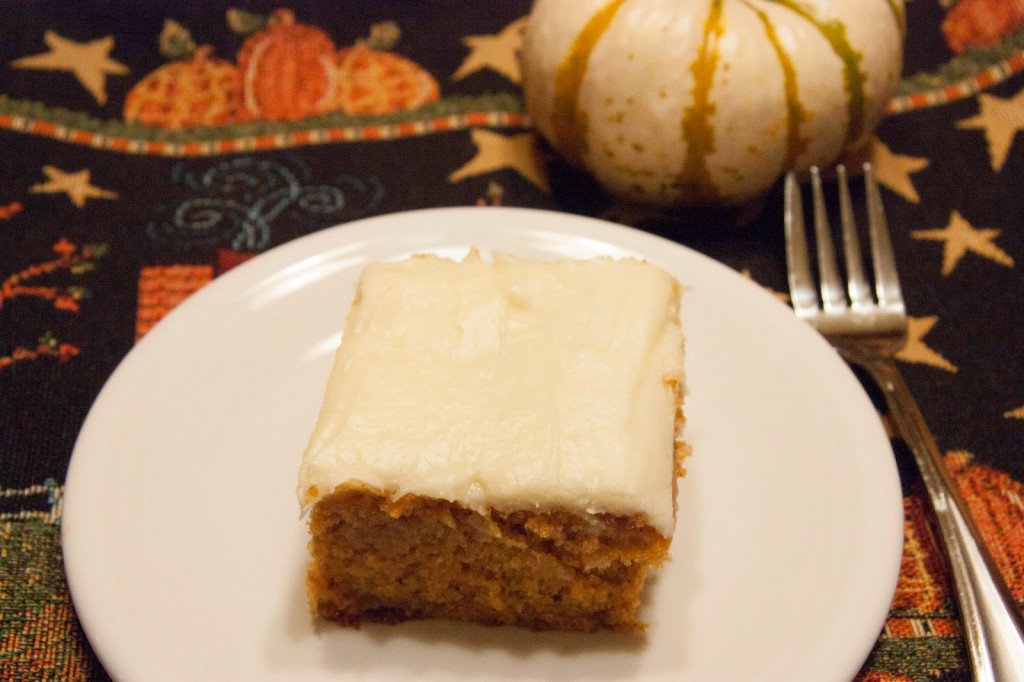 And here's Sally Blake's Pumpkin Cake Recipe:
4 eggs
1 3/4 Cup sugar
1 Cup oil
1 16ox can of pumpkin
2 Cups flour
2 tsp baking powder
1 tsp baking soda
2 tsp cinnamon
1 tsp salt
Combine wet ingredients. Then fold in dry ingredients. Pour into an ungreased 9×13 pan and bake for 30-45 minutes. Sally's recipe says to bake it for 30 minutes, but I've always needed 45 with my oven. Remove from oven when the cake springs back when you touch the middle. Cool completely.
Frosting Recipe:
Combine
3 oz of cream cheese (softened)
1/2 cup of butter (softened)
1 tsp vanilla
2 cups powdered sugar
a tiny bit of milk
Frost the cake with your cream cheese frosting and enjoy! Thanks again, Sally Blake. We love your pumpkin cake!