Snickerdoodles Recipe
It's my week for treats and staff room clean up at my school this week and I made some Snickerdoodles to bring in to work.  I've shared the recipe on here before, but it never hurts to share it again.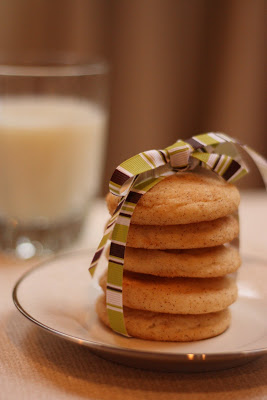 Here's the recipe for the softest, cinnamonny-sugariest, cookie ever.
1 Cup Shortening
1 and 1/2 Cups Sugar
2 Eggs
2 and 3/4 Cups Flour
2 tsp Cream of Tartar
1 tsp Soda
1/2 tsp Salt
Cinnamon and Sugar to roll cookies in
Heat oven to 400 degrees. Mix shortening, sugar, and eggs. Add flour, cream of tartar, soda, and salt. Mix all ingredients.
Use a cookie scoop to form a perfect ball. Roll the dough ball in a cinnamon and sugar mixture. I like to roll the whole dough ball in the mixture, including the bottom.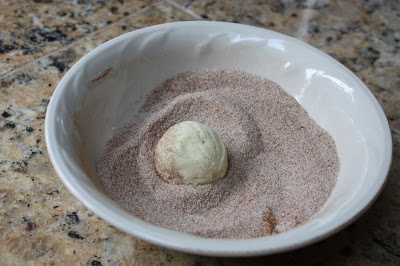 I bake my cookies on a Silpat baking mat. Using a Silpat ensures that my cookies don't stick to the tray. It also ensures that the sugar on the bottom of the cookie does not caramelize.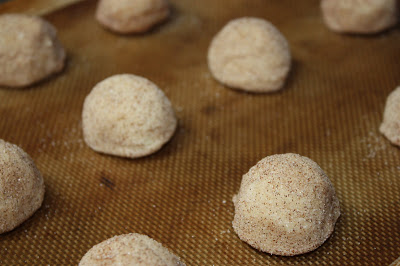 Bake the cookies for 7-8 minutes, at 400 degrees. I use a standard oven, not convection. When they come out they will be slightly undercooked. They will set as they cool and make the perfect soft cookie.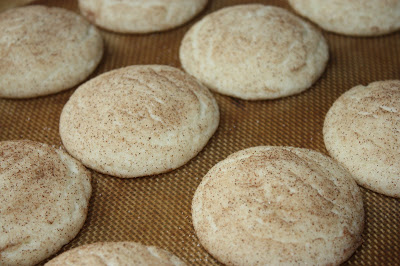 They are as simple as that!
Enjoy, friends!