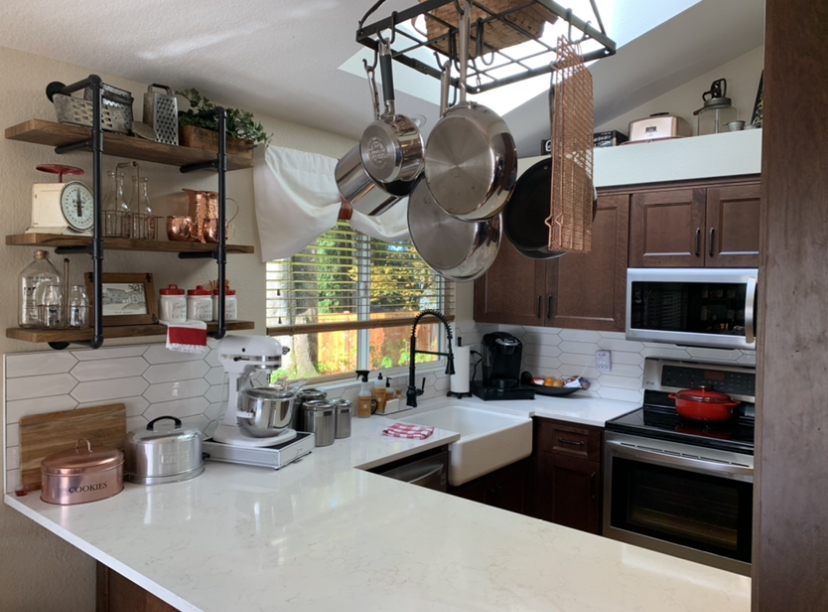 The Kitchen Update
Well, this post is 15 years in the making. We finally had the kitchen professionally done. We hired a local company called Keystone Kitchens for the cabinet refacing and another company called Building Interiors for the quartz and backsplash.  I love the dark cabinets with the contrasting white counters and sink.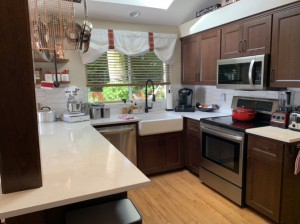 We bought the open shelves from Wayfair and the hanging pot rack was already there.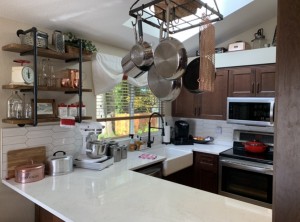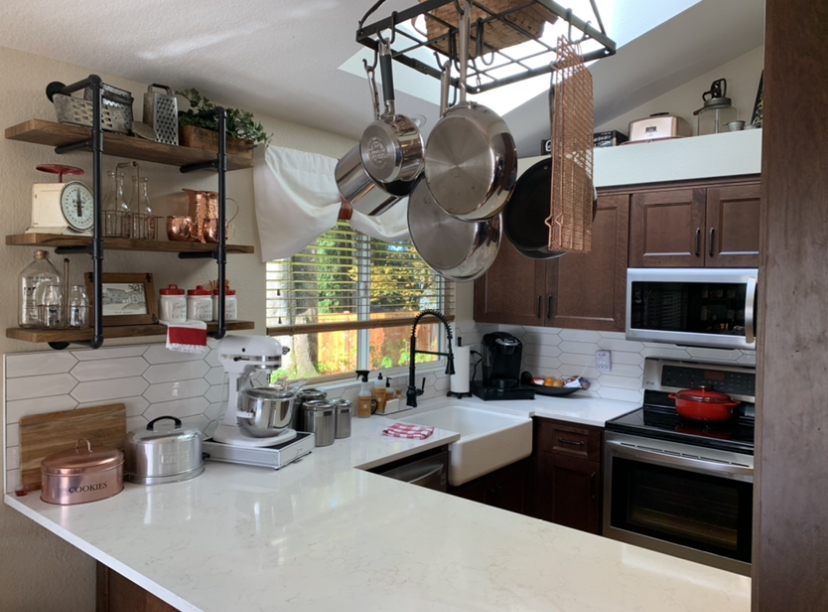 I didn't have plans to get a new faucet, but my son convinced me that we needed a new faucet with the new kitchen. I'm in LOVE with the one we found.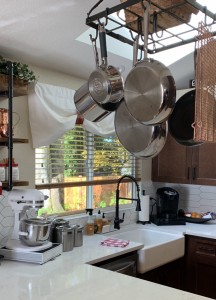 I'd say it's a pretty good upgrade from the bright blue tile and orange-ish cabinets that came with the house we purchased 15 years ago.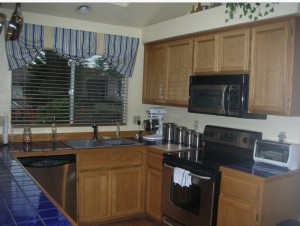 Our DIY attempt at a kitchen update held us off for a while. About 10 years ago we sanded and stained the cabinets and had some granite tile put in. I did love the look, but the cabinets were starting to fall apart. We definitely needed the cabinet refacing.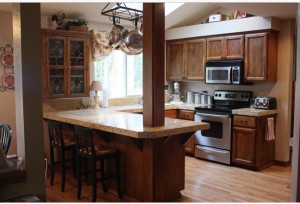 I love how light and bright this feels!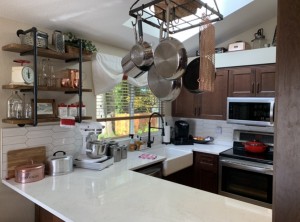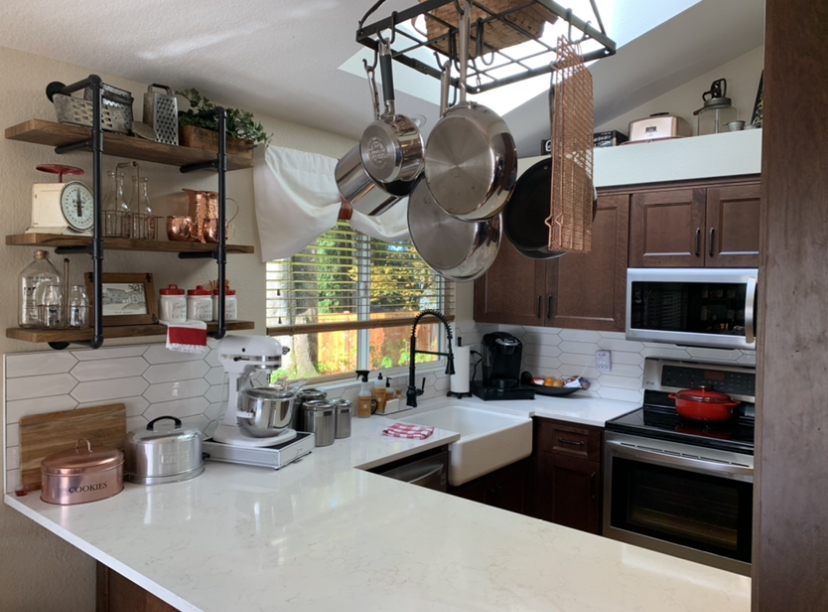 I'm a happy baker!