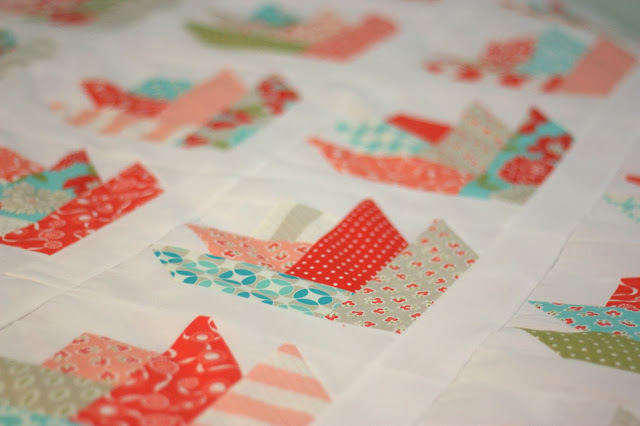 Vintage Modern Floral Bouquet Quilt
The quilt top is done!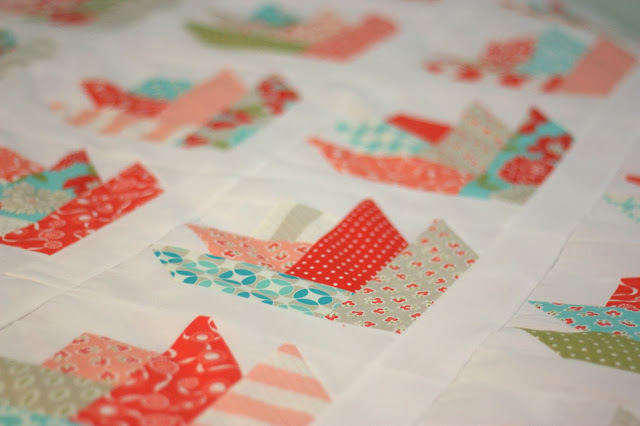 I've been working on this quilt for a while now. My daughter picked Bonnie & Camille's Vintage Modern Jelly Roll for me to make into a quilt for her. She found a pattern in my Jelly Roll Quilts book and I got to work. I made 39 little Vintage Modern flowers, backed with a soft white Moda Solid. I finished putting the rows together about 10 minutes ago and I love the way it looks in my little girl's room.
With no daylight left, I was forced to use a flash, which never makes a great picture.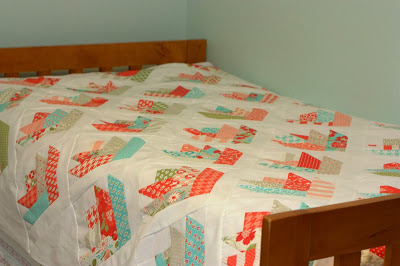 I bought several paint samples when I bought the paint for her bedroom walls. I bought red, pink, turquoise, and gray. I'm planning to use the different colors to paint a few picture frames for her room.
Now, it's off to the quilter with this little quilt top!
Happy sewing!