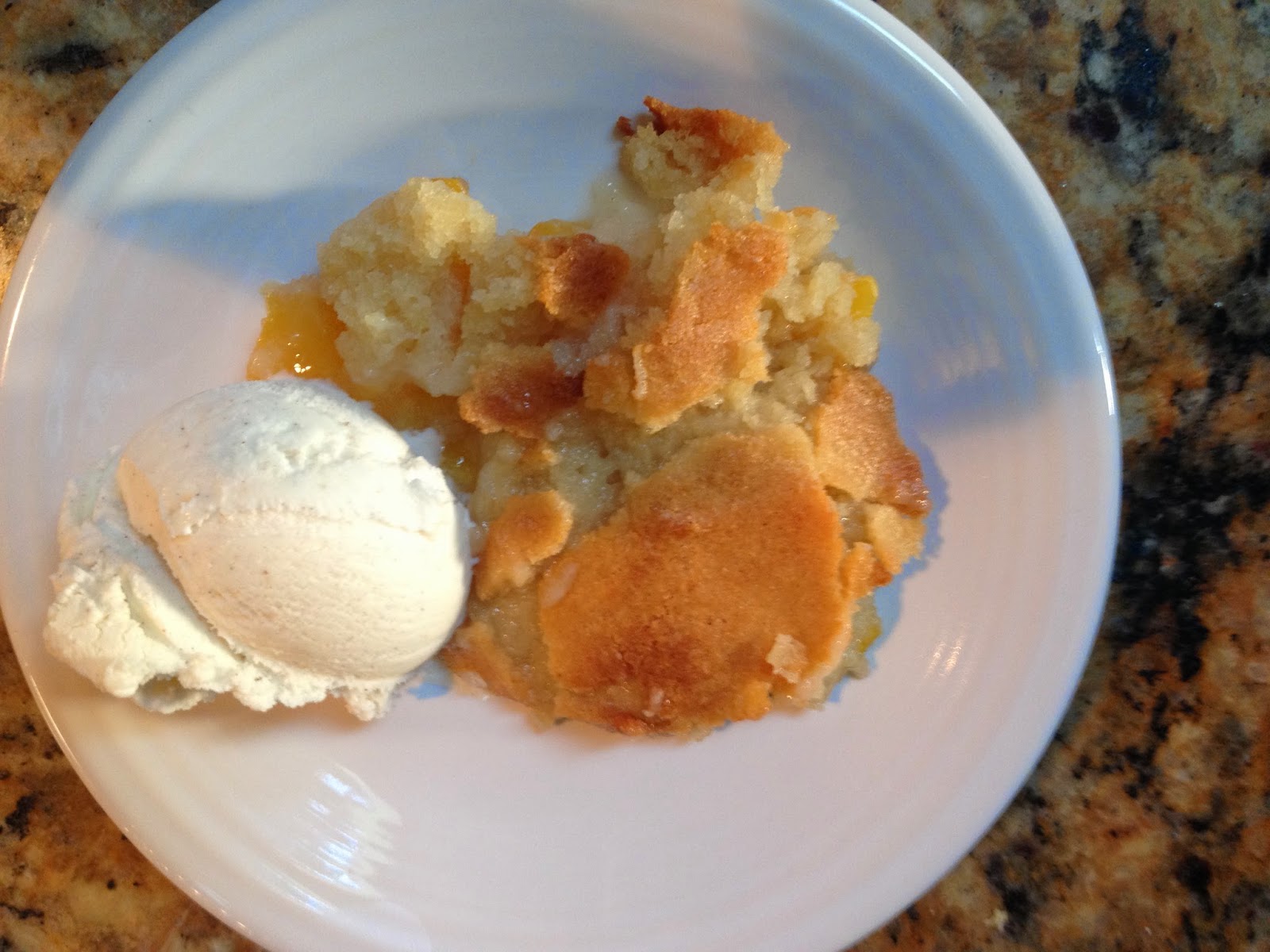 Best Peach Cobbler I've Ever Made
When we were in Ellensburg, last week, we bought a box of local Regina peaches at a farm stand just off of the freeway. We took them over to my cousin's house with us and just about devoured them in the the two days we were there. On the way home, we figured that we should probably buy another box since they were so good. The day after we got home, my hubby requested peach cobbler. I'm not a huge fan of warm fruit, but I figured I'd give it a try. This recipe is a combination of a peach cobbler recipe that I found on Pinterest and another cobbler recipe that is a Pioneer Woman recipe. I took my favorite things about both recipes and combined them into one.
Friends, when my hubby tasted it he told me it was hands-down the best thing I have ever made. Not just the best cobbler I've ever made, but the all-around BEST THING – out of anyting that I have ever made. Now, you should know that I bake and cook A LOT. So, saying that this recipe was the best thing ever is really saying something. The topping tasted kind of like a warm cookie and the peaches were absolutely perfect. I chose the least ripe peaches I could find in the box so they wouldn't be smooshy. My hubby drizzled his ice cream and cobbler with caramel sauce, but I didn't think that sounded very good, so here's the picture without caramel.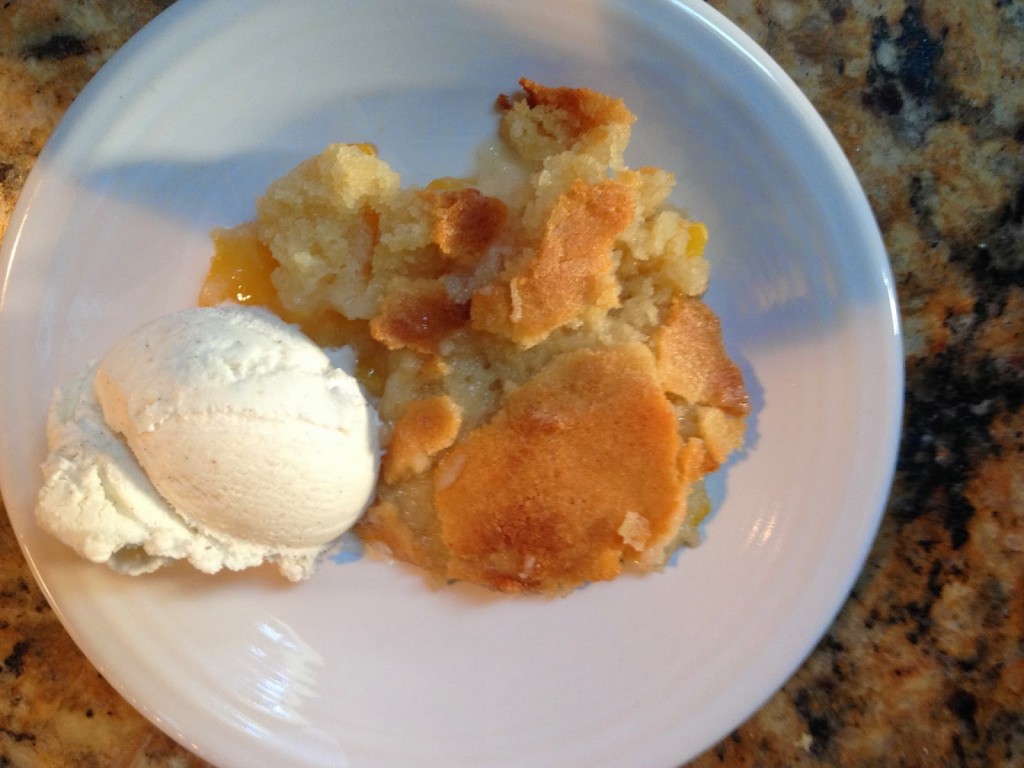 Here's the recipe:
6 fresh peaches, sliced
1/4 cup sugar to sprinkle on peaches
1/2 cup butter, softened
1 cup self-rising flour
1/2 tsp salt
1 cup sugar
1 egg
1 teaspoon vanilla
Preheat oven to 350 degrees. Butter a large baking dish. (I used my large round Pampered Chef Stoneware.) Place sliced and peeled peaches in the pan. Sprinkle the peaches with 1/4 cup sugar. Set aside. Cream butter and 1 cup of sugar. Add eggs and vanilla. Add flour and salt. MIx well. Drop by spoonfuls onto the peaches and spread it around. Bake at 350 degrees for 45-50 minutes. Cool slightly and serve with ice cream. Top with caramel sauce if you think that sounds good.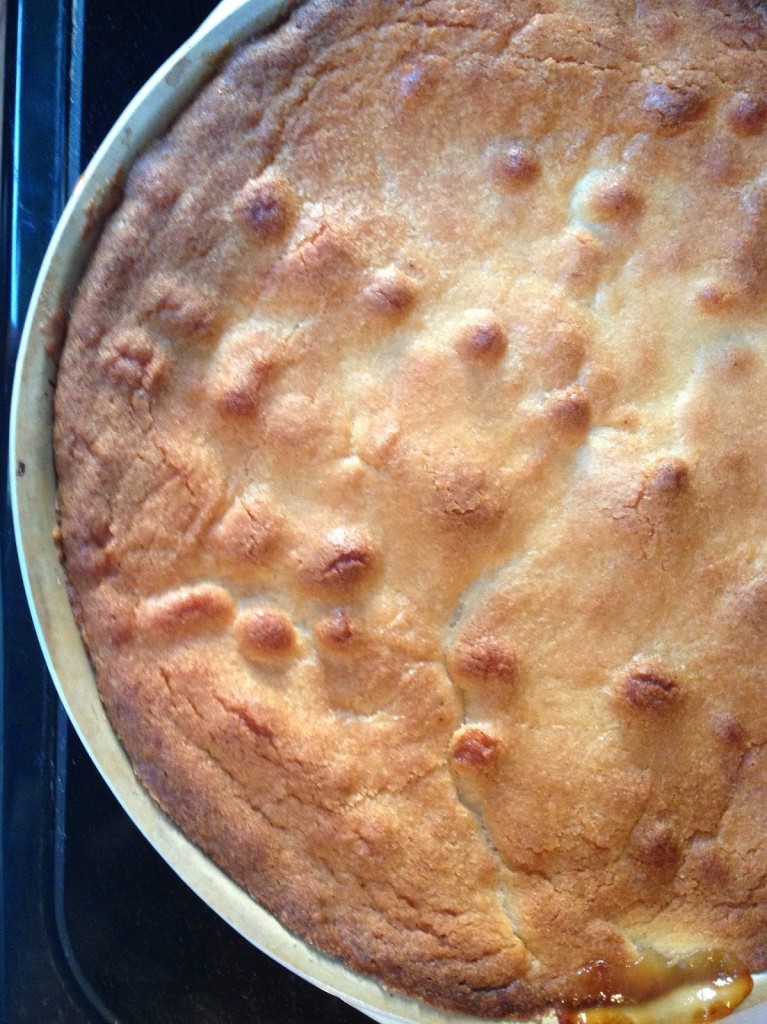 Honestly, I can't say it was the best thing I've ever made. It was pretty tasty though, and you just can't beat fresh peaches!
Happy baking!