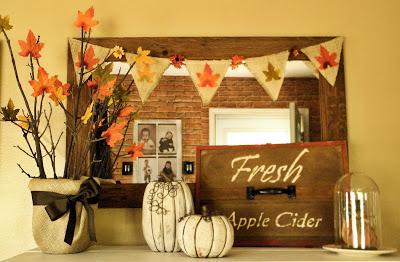 Home and Family Friday
Is it just me, or do we all really LOVE fall? I'm guessing, by looking at last week's reader favorite, that it's not just me. We all love the change of seasons, when the leaves turn, we're picking the last of homegrown veggies, and enjoying the crisp mornings and cool afternoons.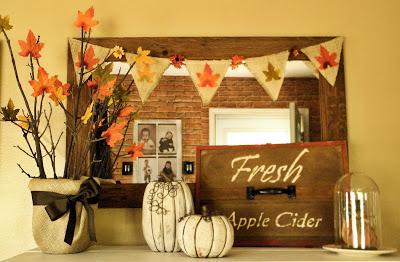 Melissa, over at
Shabby Love
, wrote this post about a few fall projects. It certainly got me in the mood to decorate. I asked my hubby to get my fall boxes down from the rafters in the garage. Now I guess it's up to me to actually do the decorating. Thanks for the inspiration, Melissa! I'll be decorating tomorrow.
Let's see what you all have for us this week! Link up your projects that you've done around your home or with your family. I'd love it if you'd become a follower and grab my button.
Happy Friday, Friends!