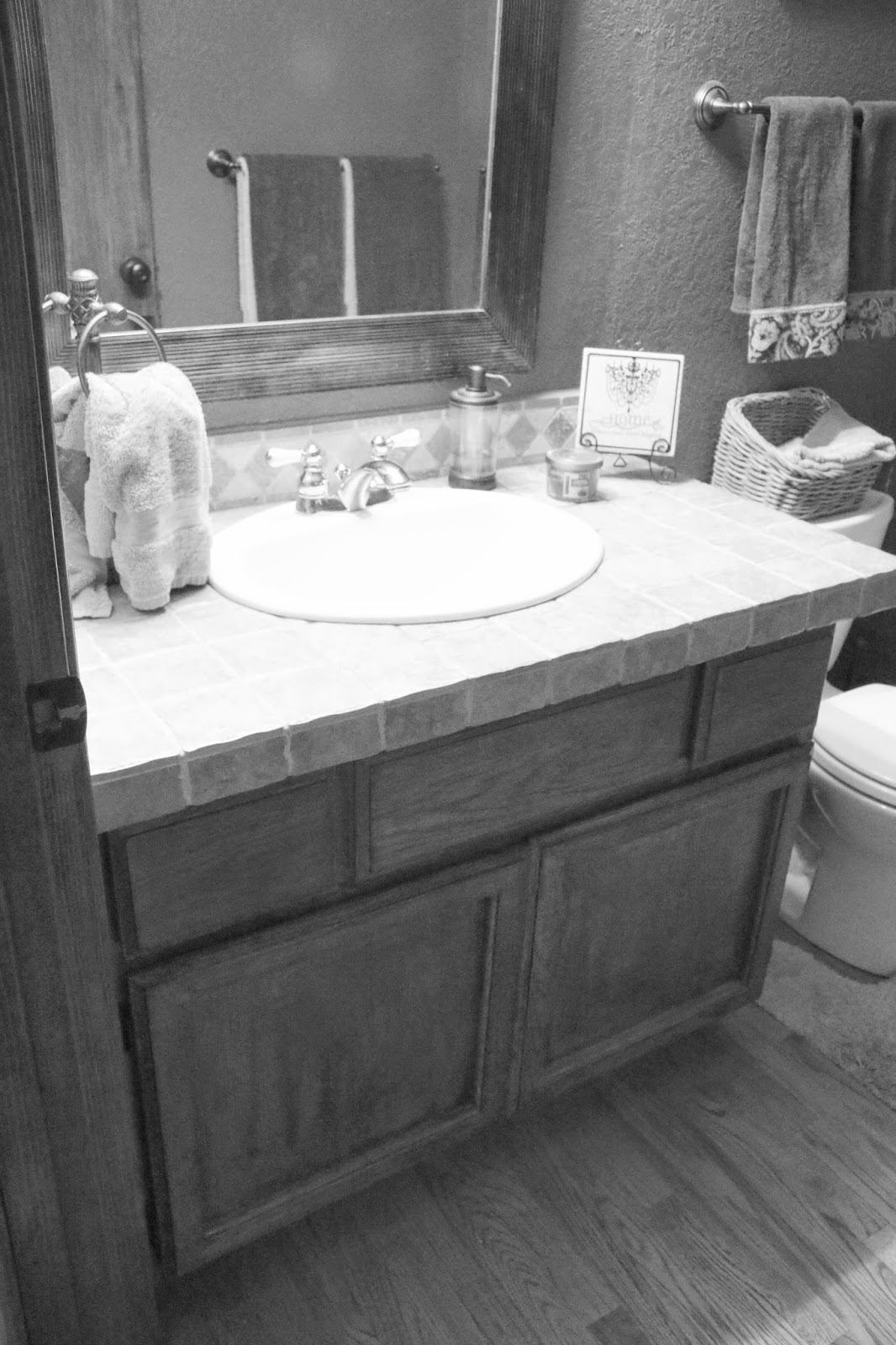 Organizing the Bathroom Cupboard
Organizing under the bathroom sink is one of those jobs I've been procrastinating for years. Once upon a time, it was organized in little bins and we could find Band-Aids, sunscreen, and Kleenex pocket packs in about 10 seconds flat. Then, life happened and the kids grew up. Suddenly we needed to store multiple braces and bandages for sprained knees, ankles, and fingers. Nail polish kits became the birthday gift of choice, and everyone seemed to get picky about the brand and SPF of sunscreen they wanted for the Summer months. Things were pretty ugly underneath this bathroom sink, friends.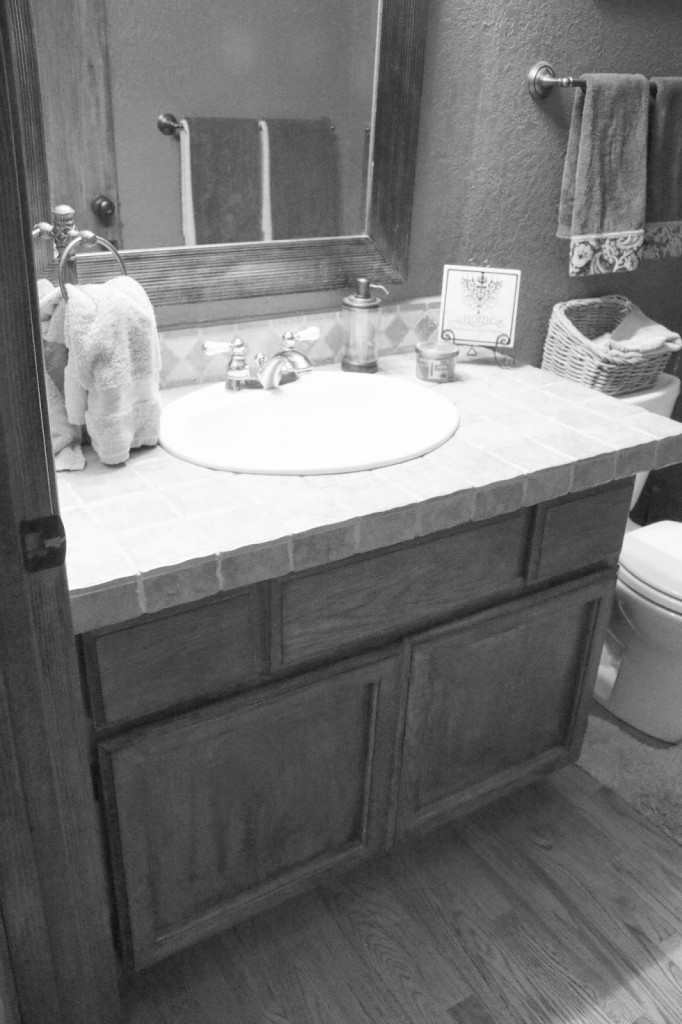 For Christmas, I put $1 shoe bins on my wish list. My sister-in-law came through with a bundle of 12 containers.
Pulling everything out seemed like such a daunting task. I put the job off for another month, but this past week I finally decided to tackle it. I was thinking it would take a while to sort through all of the bottles and packages. Ha! A job I thought would take forever, took about 20 minutes.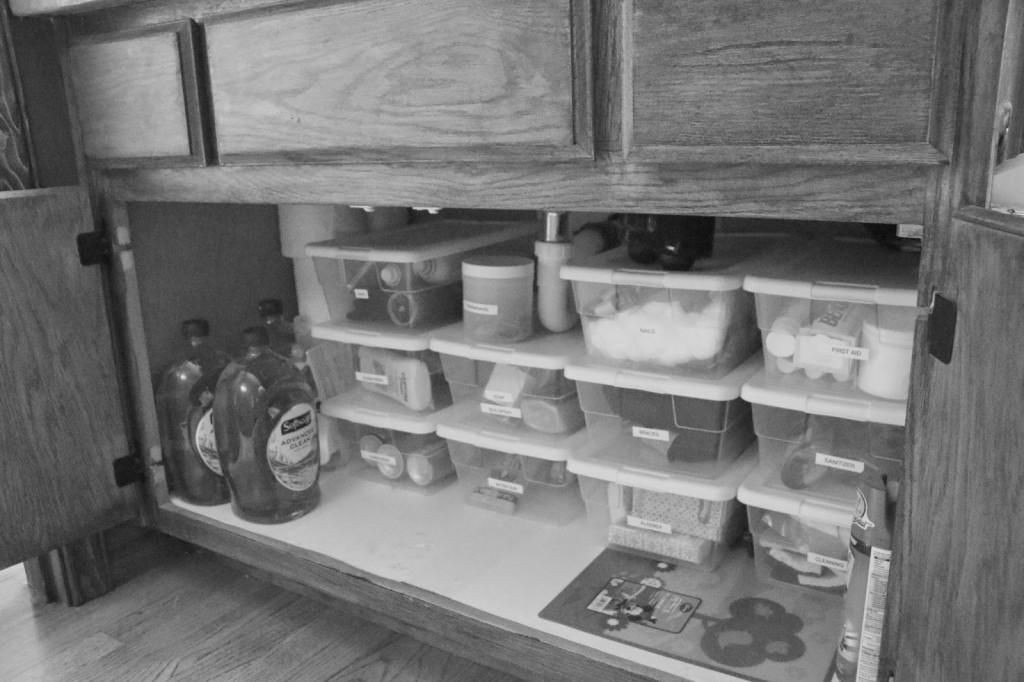 This was the best 20 minutes I've ever spent organizing. I can find stuff again! My label maker came in handy for organizing the bins too. I heart my label maker.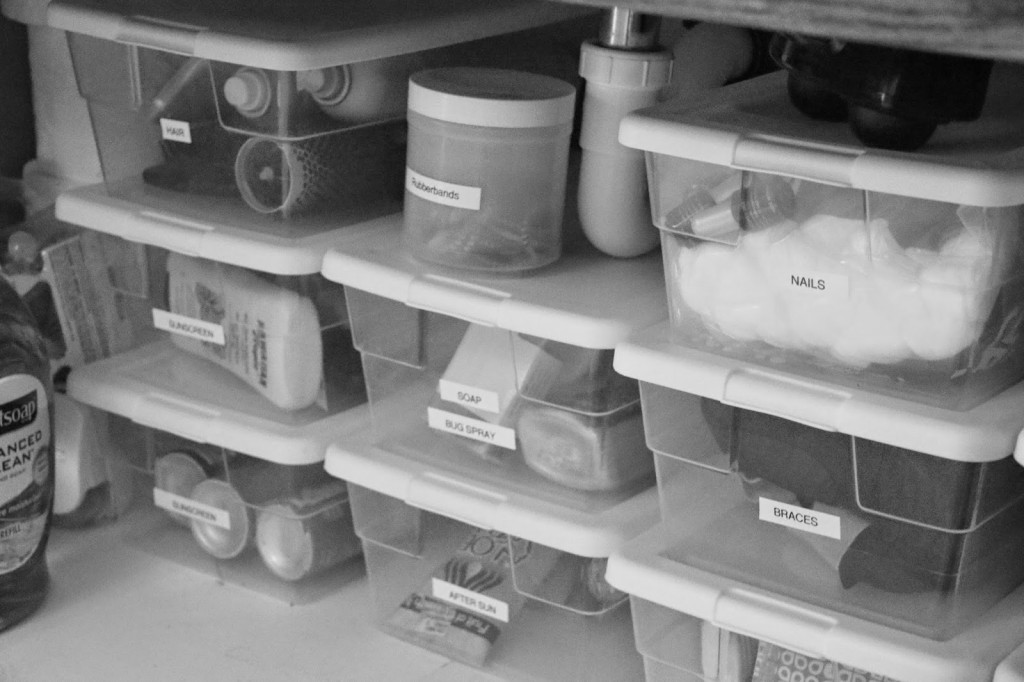 Money can buy happiness, friends, and it only costs $12.
Happy organizing.
(If you're wondering why I did black and white pictures for this post, it's because I can't stand the coloring that comes from taking a photo in a room with no windows and you're forced to take pictures with overhead lights.)